NetSuite kicks off European tour with startup push
Posted on 5th October 2015 by TBrit Staff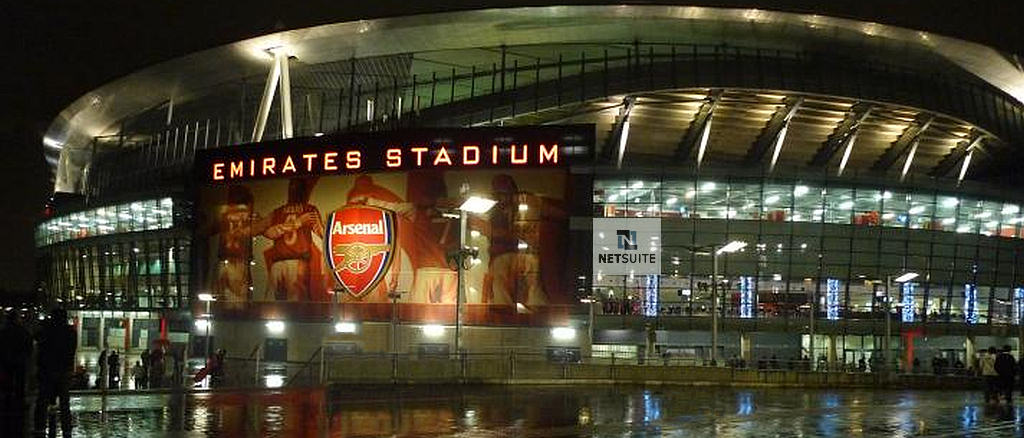 Good news for UK startups is promised tomorrow when NetSuite's annual European event kicks off at Arsenal's Emirates Stadium. Fred Studer, NetSuite chief marketing officer, told TechBritannia that during the Cloud Tour Europe the benefits of the company's products for startups will be one of the areas highlighted.
NetSuite's online platform provides integrated enterprise resource planning (ERP), customer relationship management (CRM) and e-commerce software. It has recently been upgraded to version 15.2 and the company will be highlighting the new capabilities and advances it has made in the billing area and marketing automation field with its recent acquisition of Bronto.
Disruptive platform
NetSuite has had some notable successes with startups in the US. Companies like DocuSign, FitBit, GoPro, and Pebble are all customers, some of which are still in their startup period but others, like FitBit, have successfully reached IPO "with NetSuite's help", Studer claimed.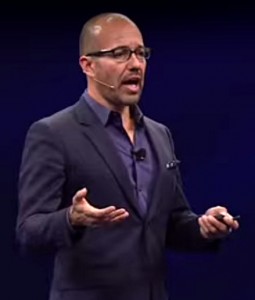 "The multidimensional and efficient way we can actually set up and manage businesses very quickly, from bootstrapping through to potentially taking them public, has meant we have done very well with the unicorn model. I think 93 per cent of these unicorns (companies with $1billion valuation) are running on NetSuite. Whether companies choose to go public or not, it's a great platform to take their company where they want it to go," he said.
Studer (pictured) joined NetSuite at the end of last year from Microsoft where he was general manager for the Dynamics product, a direct competitor for NetSuite. Dynamics was originally developed after the acquisition of Europe's Navision.
"Companies like Sage and Navision with Microsoft are having difficulties meeting some of the needs of companies in the UK right now. The UK is in kind of a refresh mode to get to modern business. They're really finding that Sage and Dynamics are failing to deliver so we are literally being pulled in and we've been amazed that, not only are we selling really well against these guys, but we're also being pulled into deals where we really haven't been pulled in before.
"We went through a wave about 18 months ago in the US where every company had to start thinking like a startup. It started here in Silicon Valley, spread across the United States, and now seems to have jumped the pond. Your innovation has never been higher – lots of new companies starting, lots of private equity investment, lots of larger companies divesting, lots of smaller companies being acquired, and that is a perfect place for NetSuite to sit."
For the first time, a number of NetSuite's executive team will be in London. CMO Studer will be joined by CEO Zach Nelson and the company's co-founder and CTO Evan Goldberg. There is no doubt that Sage will be subject to sharp criticism because this has become standard practice when NetSuite addresses a UK audience. It is rather unfortunate that the US company is targeting startup businesses as part of its three to five year concentration on the British market because Sage is a major player in that field.
Apart from its support for Campus North and Ignite, Sage is also the headline sponsor for StartUp Britain and the nationwide StartUp Bus Tour, providing both commercial support and expertise to fledgling businesses,. If NetSuite were to succeed in its aims of unseating Sage, it could have a detrimental effect on the stability of one of NetSuite's target markets. The effect would be particularly felt in the North-East, one of Britain's most depressed areas, where entrepreneurship has been offering employment opportunities in a region where local work is hard to find.
It will be interesting to see how the subject is tackled when NetSuite Cloud Tour Europe starts tomorrow at 3:30pm in the Emirates Stadium.
NetSuite is a sponsor of TechBritannia