The amazing invisible photography exhibition
Posted on 23rd February 2018 by Steve Broadhead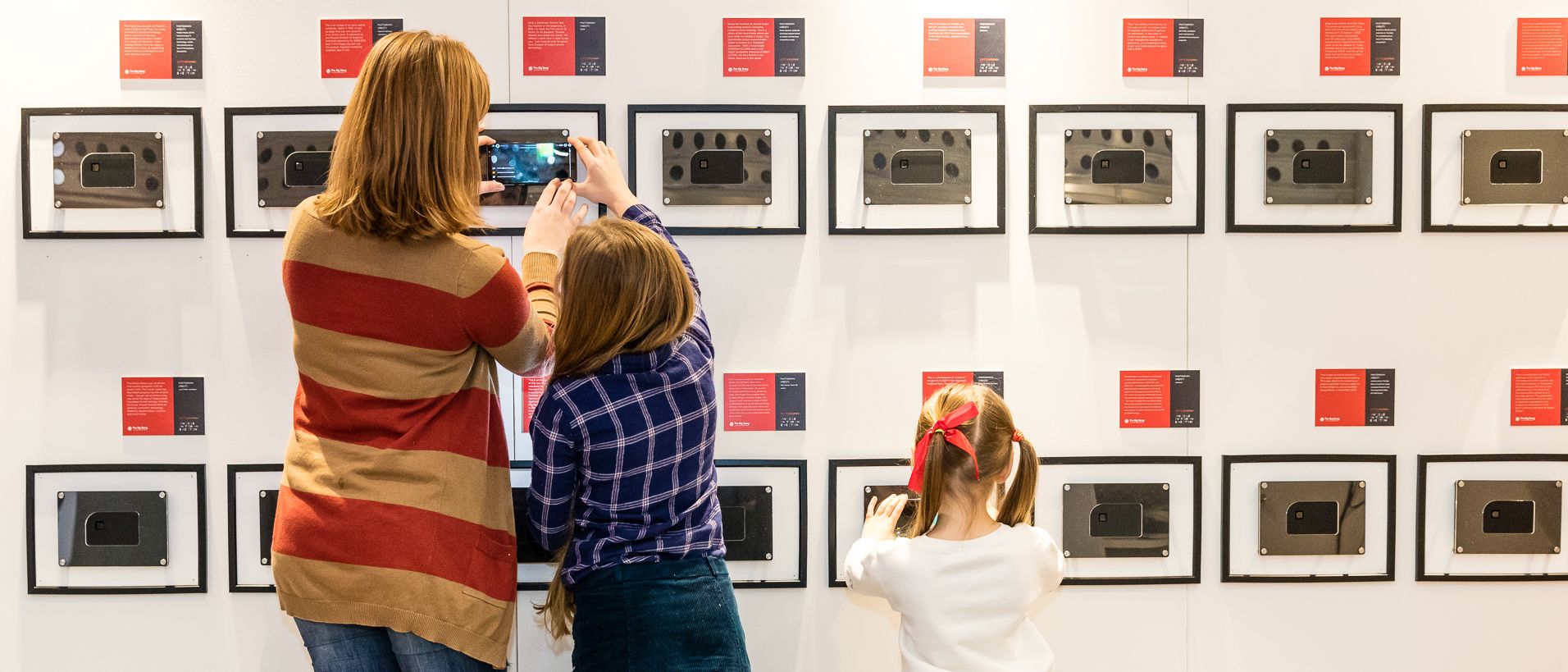 An invite from Dotography to see invisible photographs sounded like a contradiction worth investigating so Steve Broadhead popped along to see them – or not.
All too often a justifiable criticism of technology is that it's too intrusive. Other than being an executive geek plaything, tech should simply be a tool or mechanism – a means to an end, or an end to some means. Either way, it should be as transparent as possible in any given application or solution.
Is there such a thing as tech creating excessive transparency? Well, that theory was put to the test in Birmingham, in Dotography: The World's First Invisible Photography Exhibition, as part of the Big Bang Fair. The concept was simple enough – displaying a series of images that can't be seen by the naked eye. Pretentious, you might say, but what do astronomers do every night? Perhaps we could rephrase that, but you get the idea – swap telescopes for microscopes and the 'invisible' becomes visible, each image being the width of a fine pen-nib (the specific make of pen was not disclosed and we didn't want to be nosey parkers). Visitors to the gallery simply had to borrow a hi-res microscope and attach it to their smartphone, then use the phone's camera facility to view the images.
Pixel-sized images
Obviously, there's nothing ground-breaking about using a microscope to make something visible to the naked eye; no, the tech is involved in the creation of the images. Dotography claims it is first to the pass in using nanotechnology to print pictures using 'quantum' dots to produce complete images that are the size of a single pixel (0.25mm) – ideal, you might argue, for viewing on first generation portable computer screens, if you're of an age to remember them.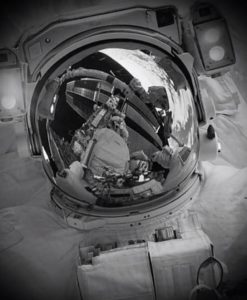 The print head has been developed by Scrona in Zurich, Switzerland; 3D ink-jet print technology that achieves a resolution up to a thousand-fold finer than the width of a human hair. Common applications include security (anti-counterfeit patterns), life science (micro-arrays for DNA sequencing) and for flexible electronic circuitry (printing transparent, ultrafine metal-mesh conductors).
The exhibition effectively formed part of the Stem (science, technology, engineering and maths) initiative to get schoolkids interested in these disciplines. As such, the images were a mix of iconic photographs, including those celebrating landmark scientific moments from the past – featuring the likes of Marie Curie, Albert Einstein and Neil Armstrong – with other original submissions from the science community and celebrities, including Ben Miller's Lego creation of his from childhood and mother-to-be Lucy Porter's "with bump" selfie. Contributions from local Birmingham schools were also included. Regarding the latter, it is not known whether a kipper tie was among the entries or not.
Perhaps the most interesting exhibit is an image from The Great British Bake-Off finalist and engineer Andrew Smyth, in the form of a 'Rolls Royce jet engine' cake, not least because it brings together the unlikely combination of science and the mainstream, reality TV cooking obsession, Heston Blumenthal, take note – this could be incorporated into the next Fat Duck tasting menu concept.
The Big Bang Fair runs at the Birmingham NEC 14-17 March 2018.