Win at Infosec could lead to quantum leap for security startup Kets
Posted on 12th June 2018 by Jon Howell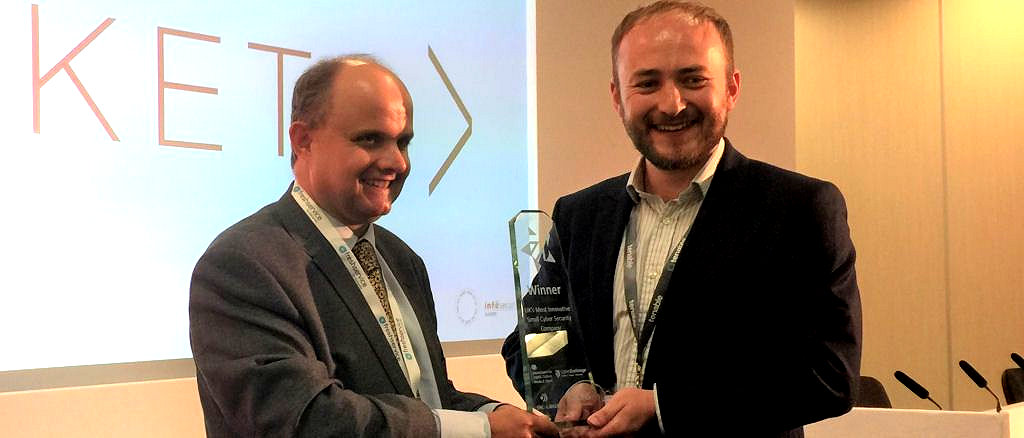 Kets Quantum Security, a specialist in quantum-secured communications,  has won the UK's Most Innovative Small Cyber Security Company of the Year award at Infosecurity Europe 2018 (Infosec).  The company hopes the additional visibility this gives will raise awareness of the threat quantum computers pose to current encryption methods and allow Kets to gain more traction in the market for their "unique technology solutions".
The University of Bristol spinout business aims to boost encryption security with a range of products that miniaturise previously bulky equipment which deal with quantum key distribution and quantum random number generation. Quantum encryption will not only allow for an increased level of security but also ensures eavesdropping can be detected. Kets expects that defence and telecoms providers, in particular, will be keen to see the benefits of knowing if data has been intercepted and possibly altered.
Quantum leap ahead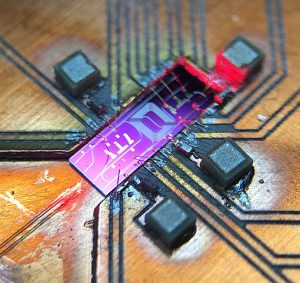 The road to success started by gaining a place on the shortlist of a pitching competition run by the Department for Digital, Culture, Media and Sport (DCMS) which offered entrants the opportunity to exhibit in the UK Cyber Innovation Zone at Infosec. A total of 13 companies were given a stand, two 15-minute speaking slots at the show, along with PR and marketing support.
Having made the top four, the company's founder and head of technical sales Jake Kennard then had to give a two-minute pitch to the panel of judges, followed by three minutes of questions. In the end, the firm successfully fought off competition from the other finalists – ExactTrak, Razorsecure, and Xanadata. The award was presented by Martin Chalmers, managing director of competition sponsors Atkins (see main picture).
It's still early days for Kets but Kennard is in no doubt about the importance such exposure can bring. "The opportunity to have a presence at Infosec Europe is massive for an early-stage SME like Kets and will allow us to reach a vast array of potential clients," he said. "Being recognised as the UK's most innovative small cyber security company among such strong competition is a real honour."