London Tech Week 2020 virtually continues despite the global pandemic
Posted on 9th June 2020 by Jon Howell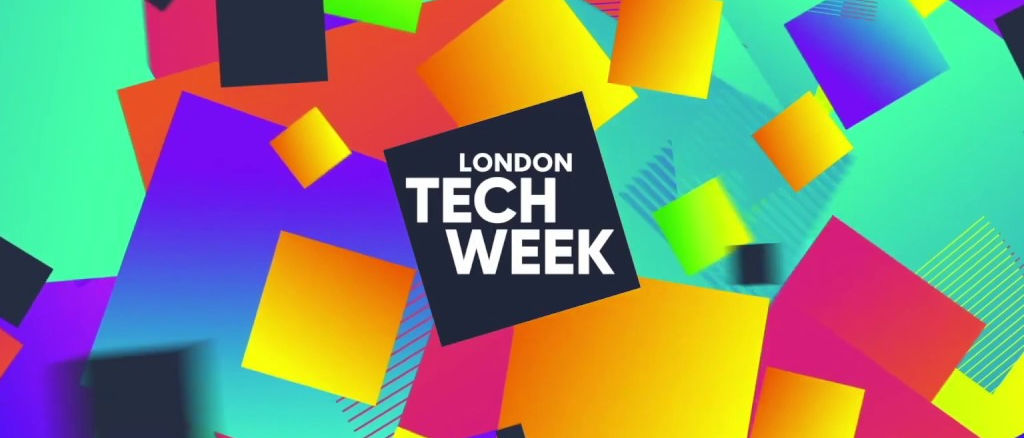 The coronavirus pandemic has been decimating trade show after trade show, but technology conferences are ideally placed to take advantage of online solutions. So it comes as no surprise that London Tech Week has launched a four-day virtual event, running from 9th – 12th June, in lieu of the full conference which will return later in the year.
A statement from the organisers said, "After close consultation with our partners and advisors, we have made the difficult decision to postpone our upcoming London Tech Week festival in June until 2nd -10th September this year." The replacement event will be held completely online and aims to cover the most topical issues in the sector today, along with providing a valuable chance for people to share knowledge and network.
Keep calm and virtually carry on
The series of online events, entitled #LTWConnects, are free to register for, except for the full-day Future Edtech one-day conference to be held on Tuesday 9th June which is free for universities, but up to £1099 for others.
Future Edtech promises to deliver a highly informative and interactive conference where higher education leaders and practitioners can learn about how to adapt and prosper in a truly digital age. Some of the topics that will be addressed include: how to adapt higher education to a new era post COVID-19, how to personalise the student experience, and nurturing partnerships for higher education success. More information and how to book is available here: Future Edtech
The rest of the event has a different theme for each day, including welcoming remarks, networking breaks, and fire-side chats. Some big name speakers have been lined up, including Cherie Blair, Hillary Clinton, and Vivian Hunt who will be giving the closing address on the last day, entitled "The State of the World for Women".
Tue 9th June – Founders Forum HealthTech (2.00pm – 5.00pm)
This will bring together leading figures, founders, and inspiring front-liners to ignite meaningful discussion and debate on the most difficult and pressing topics in global health with COVID-19 and beyond. Including topics such as: Future of Pharma after COVID-19, COVID-19 Unplugged: Mental Health, and The Sound of Medicine: Music, Health & Wellness.
(sign up here)
Wed 10th June – State of Investment (5.30pm – 6.20pm)
This will bring together top guiding VCs to discuss the global state of investment, including where to invest now and the role of investors in the recovery of the tech ecosystem. Including topics such as: The global state of investment and how VCs are adapting, Expectations of pitching companies in the current climate to identify a strong investment opportunity, and Long term impact of COVID-19 on the tech investment landscape and preparing for the future of your fund.
(sign up here)
Thu 11th June – Resilience of Tech (with two streams: Leadership 3.00pm – 5.15pm and Startup Scaleup 4.30pm – 6.45pm)
The Leadership stream will offer an inspiring discussion on leading through a crisis, pivoting your business, and identifying the new norm for your teams and customers. You'll gain practical takeaways from leading tech businesses to apply to your future planning and valuable networking opportunities. It will include topics such as: The response and resilience of the tech industry in light of COVID-19, Leading through a crisis and people first, and Shifting priorities and pivoting business in the face of disruption.
(sign up here)
The Startup Scaleup stream will bring inspiring early and growth stage stories in innovating through the COVID-19 crisis to the forefront. Join us for an honest discussion on facing difficult decisions and adapting quickly and practically to find opportunities and positive growth for your business. Including such topics as: How to face difficult decisions and find positive growth and opportunities, Solutions to practically survive and adapt in an unstable environment, and Modifying your approach to fundraising in the current environment.
(sign up here)
Fri 12th June – accelerateHER (2.00pm – 5.00pm)
The final day will bring inspiration from world-leading women in tech as we explore how to thrive and overcome the challenges brought by COVID-19. Learn directly from a line-up of world-leading women in tech, learning how they've thrived and overcome challenges. Including topics such as: The view from the (women) CEOs, Actions we can take under COVID-19 to support women, and The future of work with a gender lens.
(sign up here)