National Museum of Computing needs further funds to survive lockdown
Posted on 15th June 2020 by Jon Howell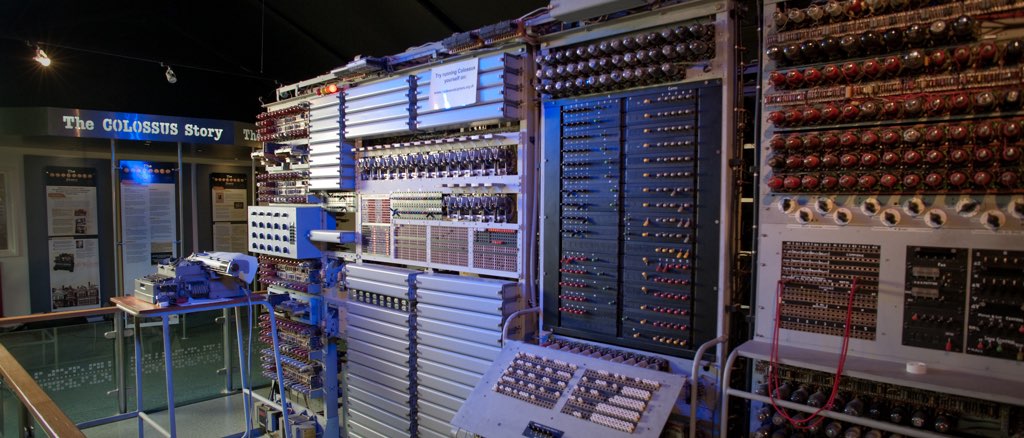 It's not just businesses that have suffered during the lockdown that aims to controlling the spread of COVID-19. The charity that runs the National Museum of Computing is also struggling, despite the Government's furloughing scheme helping to cover the majority of the wage bills.
The museum is currently closed and with no entrance or sales income, it's becoming problematic to cover other costs such as rent. This could mean that the UK's largest collection of working computers, housed at the historic Block H on Bletchley Park, is threatened with closure because of the COVID-19 lockdown and the expected social distancing requirements thereafter.
Historic collection still under threat
Earlier in the year, in order to raise funds to keep the lights on and prepare for reopening in a COVID-safe manner, the Museum launched a Crowdfunder campaign with a target of £50,000. Sadly, by the deadline of June 5th only £40,004 was raised. A statement from the organisers expressed the gratitude for what had managed to be achieved: "Wow, we are just delighted with the success of the Crowdfunder. We may not have reached our Goal but every single penny you donated will make a difference." However, the institution is still appealing for more donations.
In these times where computers and the internet have become the lifeblood of society, even more so during the global health pandemic we are currently facing, the museum is a treasure trove of British information technology history. From the invaluable contributions of such names as Alan Turing, Bill Tutte, and Tommy Flowers in breaking codes during World War II, through to pioneering machines like the BBC Micro and ZX Spectrum which brought computers into the home, the National Museum of Computing houses 50,000 artefacts.
The Museum has the UK's largest collection of working computers, and offers workshops, projects, exhibitions and on-site training appeals to all generations and people from all backgrounds. It appears that further funds are needed to ensure the historical resource can survive the pandemic and continue in its mission to bring the unique story of Britain's technology heritage to the wider world.
Vital donations
"As a charity, the loss of all income from tickets, events and our shop for the foreseeable future makes the months ahead uncertain. Even though you have been generous recently we still need your support to allow us to remain open again during what will be a difficult and uncertain time for all Museums," said the Museum.
If you can help, either with a donation or by having your own fundraising event, then please go the National Museum of Computing's JustGiving page.