British Tech to 'lift the shifts' of key workers
Posted on 8th July 2020 by Jon Howell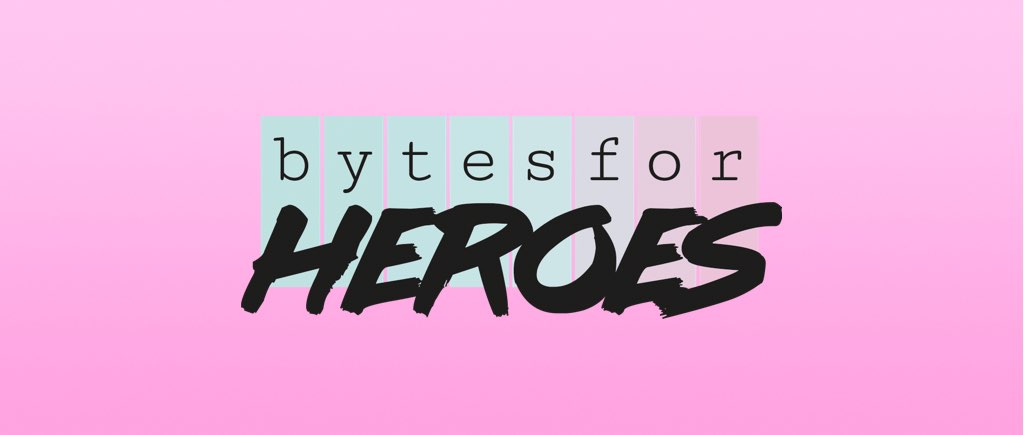 These are challenging times and, despite technology already being key in powering the new 'normal', a valuable initiative called Bytes for Heroes has been supporting NHS key workers by providing them with hot meals. Having raised £40,000 and provided over 10,000 hot meals to NHS frontline heroes, stage two has now launched and focusses on providing take aways for workers at Cancer Units across the UK.
"The Shift Lift" programme will see catering teams across London, Liverpool, Manchester, and Newcastle providing delicious takeaways to our over-worked NHS heroes, and giving them a lift after their shift. The idea came from Bytes for Heroes' Founder Peter Rossi who decided to support specialist cancer hospitals having heard about the important work carried out by The Royal Marsden NHS Foundation Trust in London from his school friend Deborah James who has received treatment there.
With many NHS procedures being delayed due to COVID-19 restrictions, cancer patients have been still receiving critical care. Institutions such as The Royal Marsden have been working hard to become a 'COVID-protected' site so that they can provide as much treatment as possible in an environment where cancer patients, who are particularly vulnerable to the virus, can feel safe.
All this extra work has come at a time where the pandemic has also closed the majority of food outlets. So, "The Shift Lift" is set to make a huge difference to Royal Marsden and other cancer care staff by boosting morale with hot tasty food.
Inspiration to help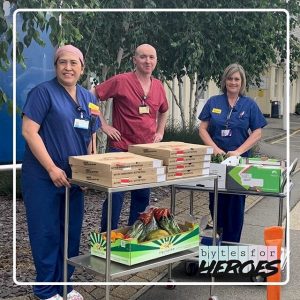 This programme comes after a successful first phase that saw Bytes for Heroes bringing together catering companies, many of whom had been at a loose end during lockdown, and technology firms who wanted to help the NHS, but who didn't have a direct method of doing so. Rossi used his experience in having been one of the three founders of InfoSaaS Limited to launch the charity. "The UK technology industry may be key in powering the new 'normal' but I felt we could do more," he said. "IT firms have marketing, CRS, or charitable budgets that can help feed NHS workers and we can sort out the logistics of that for them."
The original inspiration for the charity came from an initial act of generosity that saw The Jolly Hog Group handing out over 600 hog roasts and hot dogs to front line staff at Bristol Southmead Hospital. The brothers who created and run The Jolly Hog wanted to continue helping but soon started to run low on funds, which is what caught the attention of Bytes for Heroes' Founder Peter Rossi. He saw that there was an opportunity to link UK tech companies who wanted to help the NHS by connecting them to caterers who were in the ideal position to provide that help on the ground.
Bytes For Heroes is still on a mission to recruit more staff, in order to ramp up operations across the whole of the UK. Even after the Covid-19 pandemic, Rossi believes that there will still be much that can be done and the links forged during this time of crisis will be fruitful for years to come.
Get involved
For more information on getting involved, please visit www.bytesforheroes.com.
Please spread the word via your favourite social media channel, so that even more help can be provided to those who need it, and follow Bytes for Heroes to get the latest news and updates.
Hashtag: #ShiftLift
Twitter: @bytesforheroes
LinkedIn: linkedin.com/company/bytesforheroes
Facebook: facebook.com/bytesforheroes
Instagram: @bytesforheroes