New product sees London-based robotics startup thriving in the UK
Posted on 31st August 2020 by Jon Howell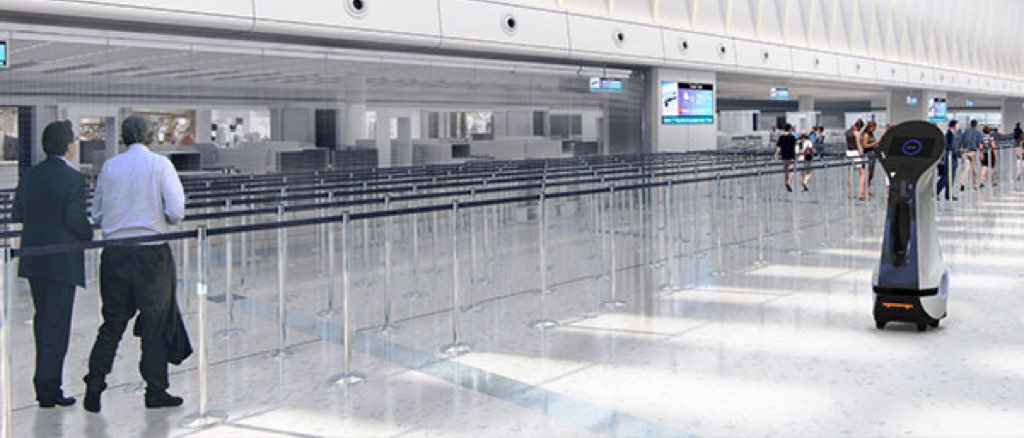 The UK has shown itself to be an ideal place for tech startups with London-based BotsAndUs launching its new product "Mim" on 27 August, having raised $2.5m of seed funding at the beginning of July. A healthy sign for startups given the current COVID-19 pandemic.
BotsAndUs was formed in order to develop state of the art robotics and AI products by combining social sciences with human-centred design and cutting edge engineering. Their goal is to produce "full-stack robot systems for public spaces" and Mim, their retail operations module, is the next step in their plans.
Mim is a fully-autonomous service robot which promises to give retailers real-time, instant access to accurate store data. Regular scans of shelves can not only alert to empty spaces but also check for price compliance, which BotsAndUs says can bring a 10% sales uplift. Ultimately, Mim's goal is to increase operational efficiency and reduce what the firm says is the $1 trillion dollar annual losses due to in-store out-of-stock situations.
The company has found the UK a great place to be. The three co-founders – Andrei Danescu (CEO), Oana Jinga (CCO), and Adrian Negoita (CTO) – are all originally from Romania and came to the country to study at university. "For me it was Motorsports Engineering, a field that the UK is leading in globally and very well-known for, since so many F1 teams are based here," says Andrei. "For Oana it was Public Relations, similarly, a subject the UK has helped set the foundations for."
Although the company was founded in Britain primarily because the founders' were settled here, Andrei says that there were numerous reasons of why it ended up being a great decision. "We had access from the start to the support from Innovate UK (mentorship, funding, connections), to great talent from top universities, to manufacturers and local suppliers and even highly affordable workspaces where we set up shop in the beginning. I can't necessarily say that other countries don't offer similar resources, since our experience is only with the UK, but we do feel strongly that with the right drive entrepreneurs can do so much here," he says.
The release of Mim follows on from their earlier product Bo which is a fully-autonomous service robot designed to inform, interact with, and guide customers in public spaces. Also, the latest funding round of $2.5m which was led by Kindred Capital and Capnamic Ventures follows $3.5m of earlier funding from the likes of GENIUS NY, Innovate UK, Robotunion, and the European Union's Horizon 2020 research and innovation programme.
---
For more information on BotsAndUs go to their website: www.botsandus.com or follow them on Twitter @botsandus or visit their LinkedIn page www.linkedin.com/company/bots-and-us/