Boosting the UK spaceflight industry: John Roth, Sierra Space and Ross Hulbert, Spaceport Cornwall
Posted on 14th June 2021 by Jon Howell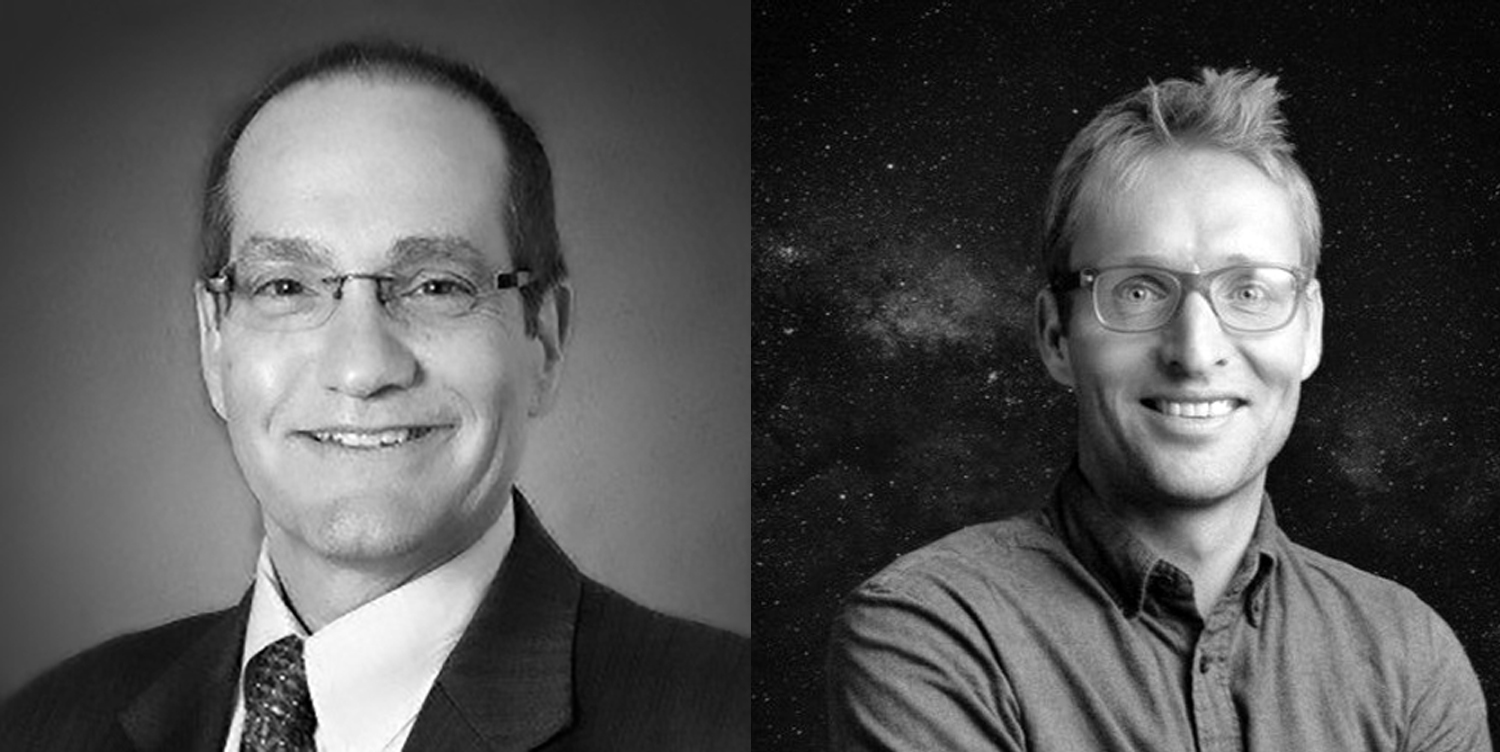 After our story about how the Dream Chaser spaceplane has taken its first steps towards lining up Newquay in Cornwall as a return runway, we now have an interview with both John Roth, Vice President of Business Development from Sierra Space, and Ross Hulbert, Business Development Manager at Spaceport Cornwall.
This fascinating conversation covers how the newly formed Sierra Space intends to pursue the UK as the first international landing site for its spaceplane. Both men talk about the hurdles that need to be overcome, with Sierra Space now being the first firm to be looking to license a space vehicle for landing outside the USA, but also having to license it even to return to the Kennedy Space Center.
Spaceport Cornwall has been years in the making. Find out what made Newquay the chosen location, what the plans for the future are, and when you might first see a Dream Catcher landing on UK soil. Over to Rose Ross who conducts the interview for TechBritannia.
YouTube
Also available on:
Interview transcript:
Hello everybody and welcome to… We are TechBritannia, and we're here talking to some of the teams down in Cornwall at the moment, which is in parallel with the G7, but of course we think this is much more important from a technology perspective. I'm delighted to be joined here by John Roth from Sierra Space, and Ross Hulbert from Spaceport Cornwall. Hello gentlemen.
John Roth: Hello.
Ross Hulbert: Thanks for having us.
Hi, you're very welcome. I should also say that I am Rose Ross from TechBritannia, because otherwise you might be wondering if you don't know who I am. So, tell us a little bit about why you guys are down together at the moment, and what's been happening. John, would you perhaps like to tell us a little bit about Sierra Space, and how is a gentleman from the States ending up in beautiful Cornwall today?
John Roth: I'd be happy to do that. So, Sierra Space officially became a company just a week ago, but we're a spinoff of a company called Sierra Nevada Corporation, which has been in business for many-many years, and the company Sierra Nevada decided to take its entire space group, which is over 1000 employees, and carve out a brand new commercial space company which we are going to be, and we're called Sierra Space. So we're very excited, we're not only over here in Cornwall which is my first international trip in I think a year and a half, but we're starting off as a new company and we're dedicated to commercialising low earth orbit and having a lot more commercial activity going on in space.
We're partnered with the Spaceport here, and what we're celebrating is a memorandum of understanding that we put in place to be able to land our Dream Chaser spaceplane, which will be used for servicing the International Space Station. We're under contract to NASA for cargo missions to the International Space Station, and we're working with Cornwall to license the Spaceport here to be able to land our vehicle.
Fantastic that's very exciting. Welcome to Cornwall, welcome to the UK. Ross, perhaps you can tell us for people who perhaps aren't familiar that there's something very exciting space-wise happening in Cornwall; what is the Spaceport Cornwall and tell us a little bit about why this relationship, this memorandum of understanding is important for the UK and for Cornwall.
Ross Hulbert: My name is Ross Hulbert, I'm the Business Development Manager for Spaceport Cornwall. And for those who don't know, Cornwall has got a long heritage in Space, so Goonhilly Earth Station has been around since the very beginning, broadcasting the very first moon landings. We came out of Cornwall Airport Newquay in about 2015-2016, we're a passenger services airport, and the UK Government were looking to identify locations that could be spaceports. We didn't know much about that, and Goonhilly were very enthusiastic on our behalf and telling us that this is something we should seriously consider. The principle thing that qualified us to be considered was the length of the runway, because although we are a passenger airport we're also the site of RAF St. Mawgan, and the runway is 2,733 metres long which is an amazing asset to have.
So we started this long process really from scratch as far as our knowledge of the space sector, and we went through the various qualifying hurdles with the UK Space Agency and the UK Government. Then in 2019 we were finally fully funded and approved, so we are the UK's horizontal launch spaceport for satellite launch, so putting satellites into low earth orbit, for missions from anything such as earth observation and remote sensing, environmental intelligence, and that's why we're here at the moment in Falmouth as part of the G7, showcasing all of the amazing opportunities satellite data has to increase our awareness of the environment.
Initially, our launch partner was Virgin Orbit. They will launch out of the Spaceport early next year, which will be the first time the UK has ever launched anything into orbit from UK soil. Our ambition is always to be a multi-user spaceport. So, the partnership that we've announced here today with Sierra Space is really exciting because it makes good on that promise. So, even before Virgin Orbit launch for the first time we were already having meaningful discussions with other launch operators such as Sierra Space, and we're already having lots of exciting conversations about what we hope will be return missions to Cornwall in the future, but also they're really influencing the sort of things that we're doing on the ground right now. So, it's really exciting and we're pleased to be able to announce it.
Fantastic. So, this relationship is the culmination of two years of conversations, you guys must be delighted for the ink to be finally drying on this, and for you to be seeing those benefits. So, it would be really great to understand, Ross you talked about the only horizontal launch, so having a runway, as we would understand it, like a plane as we've all obviously been on and John has recently just been on, but John can you perhaps tell us a little bit about Dream Chaser because it's a very interesting craft actually, it doesn't just take off horizontally does it?
John Roth: No, so the dream chaser is an orbital vehicle, so as opposed to going up and coming back down or going up and launching a satellite like Virgin Orbit will do, we actually take the whole vehicle into orbit to go up to the International Space Station, at least our first missions will be to the International Space Station, but we launch vertically on a rocket. Our first mission will be launching on a Vulcan Rocket which is a United Launch Alliance rocket in the United States, but we have the ability to land at any licensed runway. So, the challenge is to begin the process of getting runways licensed to be able to land our spaceplane. We have a couple of landing sites in the US that we're working on, the first one will be the Shuttle Landing Facility at Kennedy which is where we'll be landing our NASA missions. We're also working with Huntsville Alabama to get their airport licensed to be able to land Dream Chaser in Huntsville. But Cornwall will be our first international location where we are going to move forward, hopefully with the whole licensing process to get it licensed to land our vehicle.
Fantastic, so it's very exciting. When Ross and I were chatting earlier, Ross you were talking a little bit about how the relationship with Sierra had started to influence how the Spaceport was developing, and that had been ongoing before obviously the official relationship was signed, sealed, and delivered. Perhaps you could both talk a little bit about what you guys are doing at Sierra that is influencing how the spaceport's facilities are developing, historically and into the future.
Ross Hulbert: Well, if I start with our point of view from Spaceport Cornwall, and probably overlaps to what John was saying about Dream Chaser, but from our point of view we want to provide an operationally-capable site. So, the first and foremost qualifying thing that we can do, is for Dream Chaser to land on the runway and have enough tarmac not to fall off at the other end before it stops.
Sounds like that's a great plan. That's very basic but it's a really powerful and compelling story that you're telling there!
Ross Hulbert: We've got to be safe, so we qualified that, we could do that. But then from both Sierra Space's point of view and our point of view we want to see more than that. It's an exciting looking spacecraft, it will inspire anyone who would come down looking through their binoculars to come and spot it would be very impressed. But as far as an economic opportunity both in the UK and for Cornwall, we need to ensure that we can take those valuable payloads and scientific experiments that on Dream Chaser – off, and do something with them at the Spaceport, and that's where we can involve the rest of our partners, universities and research organisations, and invest in laboratories.
That's what Sierra Space has been so inherent in helping us with, is to ensure that it doesn't just sit on the end of the runway waiting for someone to come and load it onto a lorry and take it away.
So, it's not just being whisked away. That sounds very exciting – John can you elaborate perhaps a little bit on your requirements and why this is such a great fit for you guys?
John Roth: Yes, absolutely. I'll tell you there's multiple things we look at in order to decide whether we think a landing site is going to be a good thing for our vehicle. One obviously is the length of the runway, as Ross said you have a very long runway here which makes it very attractive for us, because we have to have a minimum runway distance to be able to land.
But then the second thing is we have to be able to make sure that we believe we can pass the FAA license requirements for being able to land, which means we have to have a re-entry flight path that doesn't pass over densely populated areas, it has to be a safe return. There's very stringent requirements by the FAA which we have to get a license from our FAA as well as from your own regulatory agency, to be able to land our vehicle. So, we are looking for spaceports that look like they will be able to provide very good landing opportunities from different orbits that we might be bringing the vehicle back from.
So, the initial study that we actually just completed was to look at those two factors; is the runway adequate in length and width, and do they have the right kind of capabilities at the airport. And do we think that there would be a very conducive way to land our vehicle from different orbital regimes at the airport. Cornwall passed both of those with flying colours.
Then the next things we will look at is the infrastructure around the spaceport. First of all, we want to see community support. The last thing we want to do is come into an area where the community is not supportive of the spaceport concept and having space vehicles land there. So, that's a big part of what we want to do, is make sure we fit well into the community.
Then the second part is the economic development aspects; are there capabilities in terms of universities, and a skilled workforce, and engineering capabilities that they could start to develop the ground infrastructure that would support the things coming back from space, which is just what Ross mentioned is. We're going to have very critical science payloads coming back from space, and some of those payloads need to have attention on those payloads immediately, and there needs to be ground infrastructure.
So, is there an interest, a desire, and a capability of the local industry to grow, to be an economic development capability for us? So, all of those so far we've checked the box here at Cornwall.
I can certainly see there's rather an awful lot of sea, if you can get the right angle coming into Newquay you basically just can be over sea for almost indefinitely. So yes, I can see that there's a really good fit from that perspective.
You've laid the groundwork now, what are going to be the first highlights over the next months, perhaps years, that we should be looking forward to hearing about, and that the TechBritannia listeners and viewers will be able to hear more about in the months and years to come?
Ross, do you want to just highlight perhaps some of the Spaceport stuff, and then John can talk a little bit about the Dream Chaser.
Ross Hulbert: The first exciting thing that will happen in early 2022 is when we'll see that first launch. So, the first launch with Virgin Orbit at the Spaceport, the first orbital launch on sovereign soil. We're in Cornwall, we're used to putting on great tourism events, so we'll have a big three day festival celebrating everything that's great about British Space. We'll get as many stakeholders around there as possible, have a really celebratory moment.
But, as well as being an exciting time and to repay the support that all the local community have given us throughout this process, it's also important from an operational capability and also to help stimulate the customer demand in the market in the UK. So, it's very important on an economic point of view, but we'll also make sure we have a lot of fun, and then we can hand over to hopefully some of the things that Sierra Space with be able to do with us in the future in the more medium to long-term.
John Roth: Of course the big, exciting thing for us is going to be our first launch to the International Space Station for NASA, which is going to take place next year. So, we're in the final processes of getting the vehicle assembled and ready to support that launch next year, that will be landing at Kennedy at the Shuttle Landing Facility. But, we're hoping that once we have that preliminary launch done, and we've demonstrated the capabilities of the vehicle, we're going to also have a number of commercial customers that are interested in flying payloads, whether those payloads go to the International Space Station, or they stay on the Dream Chaser and we do what we call a free flying science mission, where we can actually operate those payloads on the vehicle and we don't ever have to dock to the International Space Station.
Those are the missions that would most likely to be landing at alternate landing sites in the future. So, rather than coming back to the Shuttle Landing Facility, they would be most likely using alternate landing sites like Cornwall.
The next step in terms of our partnership, we've done what we consider to be the preliminary analysis of Cornwall as an adequate Spaceport; we passed that, we decided that yes it is good opportunity to do a landing here. The next step would be to initiate a formal programme to go through the FAA licensing, so that we could actually license the vehicle to land at Cornwall in the future.
Great, and what type of timescale do you think we're going to be looking at for that John? When might we see a Dream Chaser coming into land in Newquay? I don't mean to put you in the hot seat there, but I am!
John Roth: Yes, you should see it really soon. I'll tell you the FAA process is as you can imagine, to get the rights to land an orbital vehicle at a spaceport or an airport, there's a lot of hurdles that we need to go through to get that licensing done. In fact, we're going to be the first company ever that is going through the FAA process to license a runway landing space vehicle; because the space shuttle was formed for NASA it never had to have a commercial FAA license, so we'll be the first vehicle that's ever gone through the licensing process. We're doing a lot of that, in terms of our shuttle landing, because we have to do the same licensing process actually to land even at Kennedy Space Centre, so we're learning a lot as we go through that.
But of course adding the complication of landing in another country means that we have to go through that process for the first time. So, we're going to be going through the process to work that with the FAA, and in parallel then we also have to work with the authorities in the UK to get licensing from the UK to land. So, it's a dual licensing process, both the FAA have to license the landing and the UK will have to license the landing. The UK is still a little bit in its infancy in terms of the licensing requirements. So, I would imagine it's going to take a few years before we can actually get a license in place for Cornwall.
It sounds like there should be some interesting things happening. Tell us a little bit about these inflight science missions, the scientific experiments we might see. Can you give an insight John into the types of things that we might be seeing coming into Cornwall, in say two or three years' time?
John Roth: Sure, there's a variety of payload types that we can fly, and what we call these are powered payloads. A lot of payloads you would just think of like you put it in a truck and you carry it somewhere else, and that's how a lot of the things are done to the International Space Station is, we load the vehicle with cargo and the cargo are in bags, then we take them up to the Space Station, we unload them on the Space Station, and then the astronauts actually connect the experiments and they run the experiments on the station.
In a free-flying science mission we have racks onboard the vehicle, and we can plug the experiments directly into the racks and they are powered up on the vehicle. So, the experiments can be run while we are orbiting the earth in different orbit regimes. So, those are actual experiments that can take place without having the interaction of an astronaut from the ground. We can turn those experiments on remotely from the ground, we can turn the experiments off, we can download data coming off of the payloads in realtime, so that the scientists on the ground can see what's happening with their experiments. These could be pharmaceutical payloads, biologic payloads, material sciences, we could be doing rodent research, any of the things that they do on the International Space Station we can duplicate in a similar environment onboard the vehicle.
Sounds very exciting, I'm interested to see how all that pans out, but can we wait that long! What will we see in the short-term though? I guess we'll be seeing a little bit more of you John as you spend some more time in Cornwall with other members of the Sierra team.
And Ross, have you booked your flights over to America yet, just because I feel that you should be spending a little bit of time in seeing what's going on in Florida maybe!
Ross Hulbert: Definitely. But I think as far as next steps are concerned, as John was saying, this is an initial CONOPS (concept of operations) operation which the UK Space Agency funded, and even though the UK as it stands, we don't have any Space regulations, that's what's going through at the moment and will be ready by the end of the year. One of the key things about this, is to ensure that vehicles such as Dream Chaser are included in the regulations that the UK Space Agency will announce. So, that's why even though we're five years out before we potentially see Dream Chaser in Cornwall, there's lots of useful things that we can do in the immediate term, as well as working together on, like I said, a lot of the infrastructure that we're building at the moment.
So, you might not see Dream Chaser in Newquay for a while, but you might see some of the Sierra Space guys down, and yeah we're actively working together from right now, or from 24 months ago!
John Roth: I've got to give credit to the Cornwall Spaceport folks. This is a long process, it's not something that happens overnight, and you have to have the foresight and to believe in what you're doing, in order to start this process of licensing. But the good news is, once the Spaceport is licensed then the time it takes to actually have a mission to land there is very quick, because we can plan to land in Cornwall because it's already a licensed Spaceport, or it may take another Spaceport two or more years to then go through the licensing process. So, I think they've had a lot of forward thinking here and the management of the Spaceport has been great to work with, and we're very excited to be a part of this.
Definitely sounds like preparation is meeting opportunity here for you guys, and congratulations on your collaboration, it's a very exciting time both for what's going to be happening in space over the years and decades to come, and obviously very exciting for Cornwall and the UK. So, thanks very much for sharing what you guys have got planned and we look forward to hearing more over the months to come. Enjoy the rest of your time in Cornwall John.
Just quickly to round things off, what's the vibe like in Cornwall at the moment for the G7, because this is all rather putting Cornwall on the map, I think. And obviously as a Cornish lady I'm very-very proud of my home county, so it's good to see this. But, G7 we're on the world stage, we've got something about space flight.
Ross Hulbert: Yes, there's an amazing buzz because of course the actual summit is going on in Carbis Bay in St. Ives, and limited opportunity to get close to that, as you'd imagine, with the world leaders. But there's stuff going on all over Cornwall, we're in Falmouth, we've got an environmental intelligence conference down at Goonhilly tomorrow, the offshore floating wind guys have got a big showcase going on. So, all the innovative industries that are putting Cornwall on the modern map, like we were 150 years ago in Redruth, Rose where you're from, with mining.
It's a big celebration, everything that's going on now really showcasing our sustainability, and the great thing for us in the space sector is that space enables and underpins all of these other sectors from the intelligence we get from satellite. So yeah, a great vibe, it feels a bit like Boardmasters is happening all over Cornwall at the moment, very happy people.
In a techy sort of way!
Ross Hulbert: Yeah techy Boardmasters!
Fantastic, well I'm liking the sound of that!
Thank you so much gentlemen, thank you John Roth from Sierra Space, and thank you Ross Hulbert from Spaceport Cornwall.
You've been listening and viewing, We are TechBritannia, hearing what's going on at the G7, but also very excitingly in what's going to be happening in Newquay in Cornwall over the coming years, as space flight is coming to the UK.
Thank you gentlemen, enjoy the rest of your stay John, and thanks Ross, I look forward to meeting up with you in Newquay very soon.
John Roth: Thank you.
Ross Hulbert: Thank you.