Redeploying Forces talent to benefit UK Tech: James Murphy, Director, TechVets
Posted on 23rd June 2021 by Jon Howell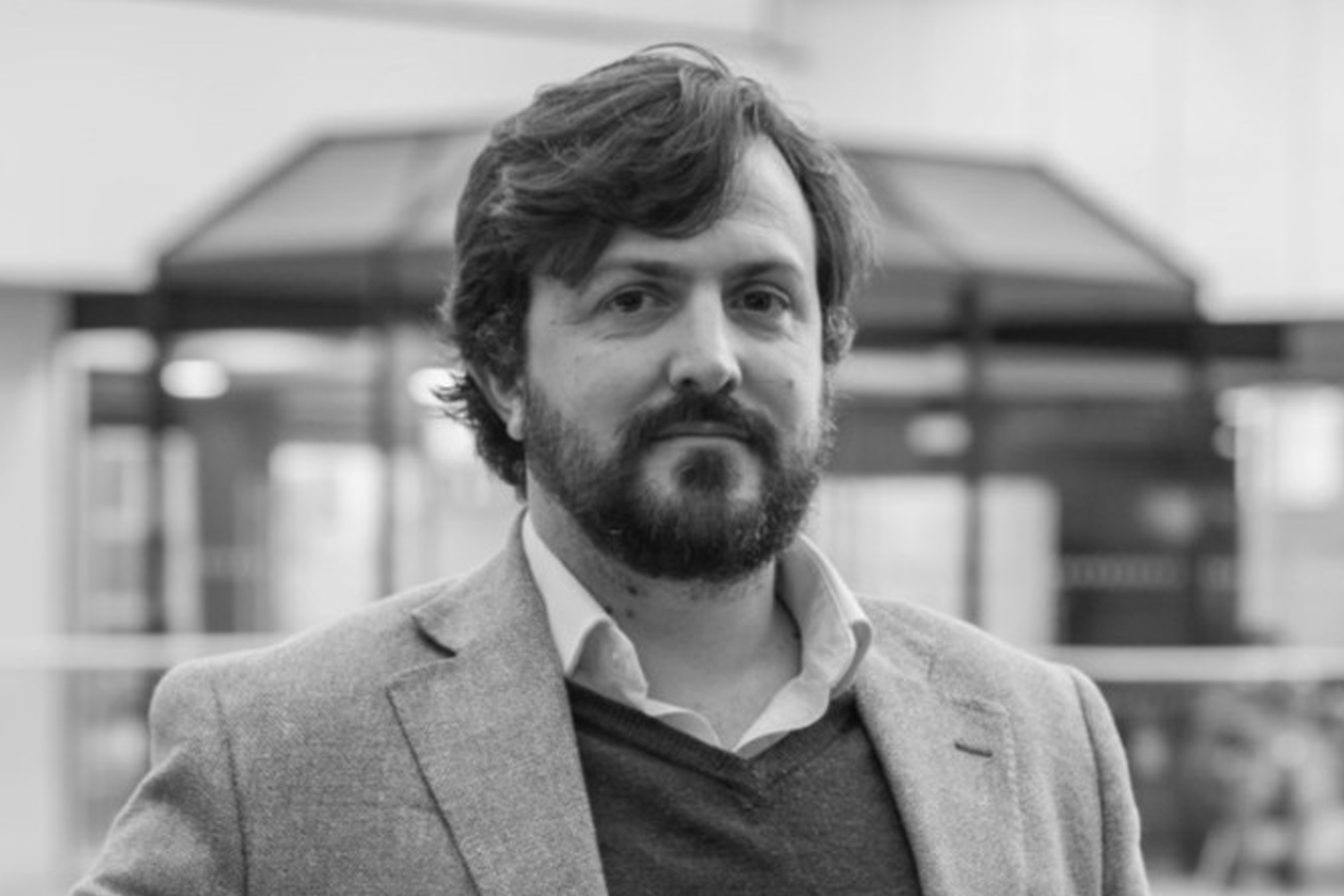 Today we have the pleasure of chatting with James Murphy, Director at TechVets, who shares how the non-profit organisation provides lifelong and life-changing support to both veterans and actively-serving members of the Armed Forces who are considering moving in a technology-focussed career. He also shares his own story and the path that led to him working for the four founders who James says had "a wonderful approach to setting up and establishing TechVets".
TechBritannia Co-conspirator Rose Ross discovers that a surprisingly small number of veterans are in ICT and how TechVets offers a no-strings-attached place for them to find answers and support when considering tech as an area to move into. Rose also finds out that many people avoid considering a career in technology because of the perceived requirements, but there are plenty of non-programming roles to be had.
James recommends that any current or ex-member of the Armed Forces who is interested can sign up and find out more about it. Watch the full podcast here:
YouTube:
Also available on:
Interview transcript:
Rose Ross: Hello everybody, welcome to the We are TechBritannia podcast. My name is Rose Ross, I'm co-founder and co-conspirator at TechBritannia, I'll be interviewing, and I'm delighted to be joined by, James Murphy who is the Director of TechVets, that's a non-profit that works with members of the forces and forces leavers who are looking to move into technology careers once they leave.
Hi James, how are you?
James Murphy: Fantastic thank you. Thanks ever so much for having me on.
Rose Ross: Welcome, welcome. So, obviously I've talked a little bit about what TechVets is, could you tell me and the listeners, who perhaps have not come across TechVets in the past, a little more about who you are and what you do?
James Murphy: Yes absolutely, we're a non-profit as you mentioned, but everything we do is pretty much in a charitable way. We're now, thankfully, a programme within RFEA – The Forces Employment Charity where we support people with lifelong support, and that's life-changing support as well for many. But jobs, training, opportunities to get into employment, clearly TechVets is the programme within RFEA that specifies within technology and cyber security has that focus.
In essence, we provide that support for veterans, for service leavers, for full-time and reservists-serving persons and they can gain access to our fantastic community, they can learn and train using leading training cyber security and technology training resources and receive valuable employment support.
Rose Ross: Fantastic. So, tell us a little bit about the past. I know one of the founders, Mike Butcher from TechCrunch, there's Peter Connolly, Ewan Crawford, and Mark Milton, do you want to talk a little bit about how the whole idea of TechVets came about, when it started and what it's been doing?
James Murphy: Yes absolutely. The four founders had a wonderful approach to setting up and establishing TechVets, and I think that's what really drew me in, in the first instance anyway. That was a very principled way of running an organisation, they've never taken a single penny, they've only ever provided their time and even out of pocket, but so passionate about solving two big problems that they can see that are existing, not just at the time but increasingly as we move forward over the next decade, and that is the cyber security skills gap and technology skills gap which isn't going away. We had DCMS provided a report which estimated 50 percent of businesses, 653,000 businesses currently have a cyber skills gap, so a considerable problem there that needs to be certainly not necessarily solved, but certainly work towards a solution.
On the other side of that problem coin are the huge numbers of the 14,000 a year that are leaving the military and going into roles that are already being redefined by automation, robotics, machine-learning, AI etc. This is going to increase over the next five to ten years, so that issue of other employment and unemployed veteran community which is pretty excessive. I think the last data we saw was the MoD survey in 2017 which suggested just four percent of the 2.4 million veterans are in ICT, so a considerable problem.
Then I suppose when we look at the founders, it was such an incredible team to come together when you look at the backgrounds that they have. We've got 50 percent of the board have been or are involved in the military. Peter was a 12-year infantry officer, Ewan Crawford is a current reservist, and then we've got Mark Milton a service design specialist, over 20 years, and then Mike Butcher who clearly is a big name in tech media, the editor at large of TechCrunch. So, a great team and luckily they've really built some great foundations for me to work with.
Rose Ross: Fantastic. So, you talked about that principled approach to helping and the ethos behind TechVets, tell us a little bit about yourself; how did you come to be involved with it, and then obviously step into the role that you have now as Director?
James Murphy: Yes, it's been a long journey. I think what's really important is like so many people that are now moving into technical career changes, I don't have a tech background. I joined the military back in 2000, I started as an infantry soldier, as a private soldier in the 1st Battalion Royal Anglian Regiment. My first tour to Afghanistan Helmand Province didn't last very long, I was a section commander, six weeks in and managed to two-footed tackle a rocket propelled grenade, which I made up a wonderful story in the Mess one day that allegedly it was to get back on R&R early. Still to this day I don't confirm or deny it.
But a wonderful opportunity because although it sounds quite dark and nasty, it forced me to rethink my career, I moved into intelligence and when I got into intelligence I did two years before then coming up with a five-year exit strategy. That plan was executed fairly well, I managed to get loads of courses under my belt, got a first-class in my honours degree in International Relations. There are some great roles managing intelligence requirements globally and deployed to Beijing in the Embassy for six months. So really good, but I was ready to leave and at the 19 year point that was me done and dusted.
But I had a real issue with understanding where I would fit, where my skills would really have an impact, and through TechVets my first ever CO when I first joined the Vikings all those years ago, him and I had a cup of tea and he said, 'Look, speak to Pete Connolly,' and Pete showed me how to sign up. I used the network, I used the training, managed to land a role in Government Digital Services, the Head of Cyber Threat Intelligence, which was great. From that point on, I wanted to give back so I started volunteering to support the founders, both in the community supporting beyond my community, as well as attending and representing TechVets at a number of different events.
Then finally the dream job; it was Mark Milton that got in touch and said, 'Look we're going to have our first CEO. You've worked hard voluntarily; you should have a look. And thankfully, I think it was roughly around 5pm in the evening or half-five in the evening I got the call from Ewan a number of months later to say that I had it, and wow what an opportunity, and it's been very action-packed ever since.
Rose Ross: Indeed, well quite an adventure and quite a journey. So, you're one of the best showcases really because it's helped you, and you now having a dream job – it certainly isn't the dream job you would ever have thought at the time that you would be doing, but it's definitely in technology and making a huge difference to others who have been faced with similar crossroads, as they go through their careers.
You talked about the huge number of people who are leaving the forces, and only a very small proportion of them who are actually going into technology roles, which is obviously a big untapped resource, and there could be opportunities for a lot of people there. That number kind of indicates to me that they're probably people who may already have had a career, say been in the signals or have had some kind of role which was technical – whether that's a radio operator or involved in other aspects of it. So, what aspirations would you have to increase that number, get a bit more of the ex-forces involved in the technology?
James Murphy: I think one of the biggest challenges is that people associate a role in cyber or technology as being beyond their reach, because the perception is you need to have been coding for 20 years, and obviously the films, read the stories etc. But crickey, there are so many different routes into cyber, there are so many different opportunities across technology, and there are a load of roles that we refer to as non-technical as well which people can move into, technical project management where you may need to have a fundamental understanding of the basics, but that's it. But the rewards that you get from that career is pretty fantastic.
What we're trying to do is to show people that it isn't just for the Royal Signals, or those technical people coming out of radar backgrounds in the Navy for example. Just the other day we had a young chap who in our celebrations channel mentioned that he'd handed in his truck keys to start week two as a cyber security consultant. Previous to that we had one of our very active members, Jason, and if you look on our news on our website you'll see his story is on there, Infantry to Cyber Security.
So, anyone can do it. You have to have a passion for it, and what we want to do – we're doing some incredible work with Christie through PR, and Meredith who runs our digital marketing stuff, to widen the veteran community outreach that we currently have.
Rose Ross: One of the reasons we're talking now is that it's coming up to Armed Forces Day, which is celebrated every year on 26th June, or the Saturday around the 26th of June. As an ex-serviceman and as somebody who represents and works with both serving, and those who have left, either just about to leave or have left for a while, what we are seeing is obviously there's a skills gap in technology, there's a huge workforce who are being effectively – please excuse the pun – but being redeployed out of the forces into Civvy Street, and you are helping to kind of marry those two up.
At the same time, the Forces itself is focusing more on technology, there's been huge investment; cyberwarfare, AI projects, just overall, billions that will be going into that and dedicated forces in that. So, the military itself if actually becoming more technology focused. Do you see this as an opportunity, and are you working with those who are wanting to stay in the forces, but perhaps change their career in that way, and move into…?
James Murphy: Yeah absolutely. I think one thing that's really important to note about TechVets is we don't monetise the community and because of that we're very impartial and unbiased, we do whatever's best for that community. Actually, there is a real benefit in staying in the military, especially at this time – we're going to see potentially some quite horrible impacts with inflation from the backend of the pandemic, and the job security that you get in the military is pretty fantastic. Again, as you mentioned, increasing numbers of technologies are being integrated within the operational delivery, but also increasing capabilities being created within cyber security, as well as wider technology. That's only going to increase, I think the MoD are doing some really great work in that regard, Defence Digital also helping to digitize that across MoD.
So, awesome opportunities, and I think one thing we're really proud of is that we like to support retention where we can, and that is making sure that people understand the real truth when they leave the military about what it really means to go into cyber security, that you can't just take a five day course, hurdle everything, and go straight to being a cyber specialist, that the average salaries that some of the training vendors are pushing up at £70k a year is not accurate for someone trying to break into industry. We want to make sure people are making the right decisions, so where we can we want to also highlight the fantastic opportunities available inside the MoD, including things like their programming coding initiative where you get paid a bonus when you finish that training. It's a real fantastic opportunity.
But I do think more needs to be done, raising awareness is one aspect of it to make sure that everyone appreciates, 1) The benefits of learning these sorts of skills, but 2) making sure they know where to go to find the resources and support.
Rose Ross: Yes, absolutely. So, as the military is looking obviously to hopefully fill a lot of those roles internally, and I know that the new Cyber Force has brought from the tri-service a pool of talent, it has been filled in that way. But one of the aspects which I think we touched upon before was, it's very interesting that the recruitment policy for the military actually precludes people who are seen to be on the spectrum, who have such like as Asperger's, where we know that for these types of people this is a bit like a super-power, a lot of them have a great talent for technology and the likes of cyber security. It does feel a little bit counterintuitive, I would say, is that the military are saying it wants to do more in this space, but it's actually side-lining a whole pool of talent who may well be very beneficial to include in that move.
James Murphy: That's a really-really interesting point, and a very important one as well. One thing that I always try to highlight to people, which I didn't have the benefit whilst I was serving, it was only when I left that I looked back I suppose more objectively at the MoD as an entity that I could see that it was a very-very complex beast, it's a huge institution with so many diverse capabilities that they're delivering. Complex capabilities as well at times, with increased sensitivity also brings sometimes a more challenging capability delivery. So, they're doing some great stuff.
The D&I aspect seems to be really positive; they've always tried to be as diverse as possible, but in a modern world there is less of a requirement now for every person who is serving to be able to manage weapon systems, and carry heavy loads on their back, hump it out across hostile environments. In fact, the battlegrounds are becoming increasingly virtual and geographically disperse. I think it's a great opportunity now for the military to really take the lead, as far as modern military is going, to show how to harness the capabilities within the diverse population of the UK and to really bring that to the fore, because as you say there is already fantastic talent there.
The other issue we have is, whatever programmes MoD have internally within their own current personnel but also programmes that are running externally, women in tech, school projects, and stuff like that. It's going to take 5-10 years at least for us to see the result of those, so in the meantime within that next decade where do we find this talent? It's already there, it's just about making sure we have the right approach, the right systems, the right policies and processes to make sure that they're brought in and can have a fantastic career in the military regardless of what their background is.
Rose Ross: Yes, and then talk to TechVets when they want to move forward into a civilian role.
James Murphy: Yes, that's it.
Rose Ross: You obviously work across a lot of conversations, you've got a lot of volunteers, how can people get involved? If they are in tech perhaps they've served in the military previously, or they would just like to find out more about how they engage. Sharing the experiences about the career generally speaking, how to move things forward, the options that are there; how do people get involved?
James Murphy: It is really easy, go to the website techvets.co. it is just .co – not .co.uk – nor .com. I have to say that most times otherwise people always come back to me and say…
Rose Ross: You have one less dot.
James Murphy: So, go there, sign up. Again as I say, everything we do is free, once you sign up if you want to leave you can leave, there's no hooks or anything, so there's no risk. It's better to join TechVets to get access to that community, to ask those questions, and to understand that it's not for you is sometimes just as important as understanding what is the right pathway into tech. Sometimes, it's just as beneficial to know that you're not going to waste nine months going down a route trying to get into cyber or tech when it isn't for you. So, it's really important to have those conversations.
You can find me on LinkedIn, and anyone is welcome especially with a military background to connect with me, make sure you pop it in a message though as well as to why, so I know who you are. Have a chat, there's plenty of people out there that are associated with TechVets, 20+ volunteers doing fantastic work with us already. If you want to volunteer, just get in touch with me and we'll have that conversation and start that process, I'm always looking for people to provide support to our community. It may be that you're a company and you want to employ more people, again get in touch with me on LinkedIn and we can start those conversations. There are no recruitment fees whatsoever when you employ someone from TechVets, we're not a recruitment agency. So, again you've got potentially free access to an awesome talent pool.
And again, if you want to provide education or training support, get in touch, we can have those conversations. It may be that you want to run a webinar session, support CVs, CV creation or whatever it maybe, review CVs etc. So, plenty of opportunities, just get in touch, and if you want to get into cyber or tech, again join up come and have a look, it's free and easy and awesome.
Rose Ross: Fantastic. We've talked about Armed Forces Day, what's it going to mean for you as we move forward into that time of the year where everybody reflects and focusses, or a lot of people do, there are lots of events around the country. What are you going to be thinking about, what are you going to be doing?
James Murphy: One of the reasons why I wanted TechVets to join with RFEA was its focus on the people, and I think Armed Forces Day has to be about the people. Now, RFEA exist specifically to provide that lifelong support, life-changing support etc. to those individuals irrespective of their circumstances, rank, length of service, or reasons for leaving the military.
One thing about Armed Forces Day is sometimes there's a focus on the Armed Forces rather than the people within it. These individuals, again maybe not everyone – we don't all have to be heroes, but all of them are really committed to being part of something to help people, and whether that's to help them with safety and security, or all the way through to more recent stuff; we've seen with the pandemic, as was witnessed with the floods, that when there is a national crisis the armed forces are always ready to be called upon, to provide that service to our communities across the union.
I think that's really important to understand because the guys and girls that are serving love being part of something bigger where they are helping people, and that's even been evident across the globe where we've had some real fantastic success supporting communities around the globe with humanitarian assistance and disaster relief, again really-really important. So, always committed to helping others.
I think as well as that, it's a time to acknowledge the skills and experience that veterans bring, to break down some of the stigma and misconceptions that some still face. There's been an amazing – amazing positive change in the approach companies have made and are having throughout the UK, that they're taking on more and more veterans into their teams. But some still have the perception that we are all broken, and there's still more work that needs to be done.
Rose Ross: Yes, well they do say that the British military is one of the best places for leadership training, for example, and the amount of training that is provided is exceptional, and particularly for people who want to get trained it's often just an ask away.
Have you got plans for the day?
James Murphy: I'll probably be backlogged with stuff I imagine. I know that we'll be releasing an Armed Forces Day podcast which will be pretty cool. I was joined by three/four of my volunteers, we were basically discussing out routes into cyber and tech, the challenges we faced, life after the military and stuff like that. So, hopefully that will go live and we can share that experience with everyone out there. But yeah, just continuing to maximise on that time to really showcase the skills and experience of the members that we've had, because some of them are absolutely phenomenal, breaking down huge barriers, gaining awesome opportunities out of almost nothing, and spending a year of pure dedication and hard work. So, I think it will be all about pushing our community forward into the limelight, where possible.
Rose Ross: Fantastic. Well, thanks for joining us James, really great work that you and the team are doing. Thanks for taking the time to speak with us and share with We our TechBritannia listeners what you're doing, and obviously please keep us posted on what you're doing, and yes you will be in our minds on Saturday 26th June.
Thank you everybody for listening in or viewing our podcast/video interview with James Murphy who is Director of TechVets. I'm Rose Ross, co-founder and co-conspirator at TechBritannia, you can follow us @techbritannia on Twitter, and find us on LinkedIn, we are TechBritannia.co.uk
Thanks again James.
James Murphy: Thank you, take care.