Sir Clive Sinclair: The pioneer who brought home computing to the masses
Posted on 17th September 2021 by TechBritannia Staff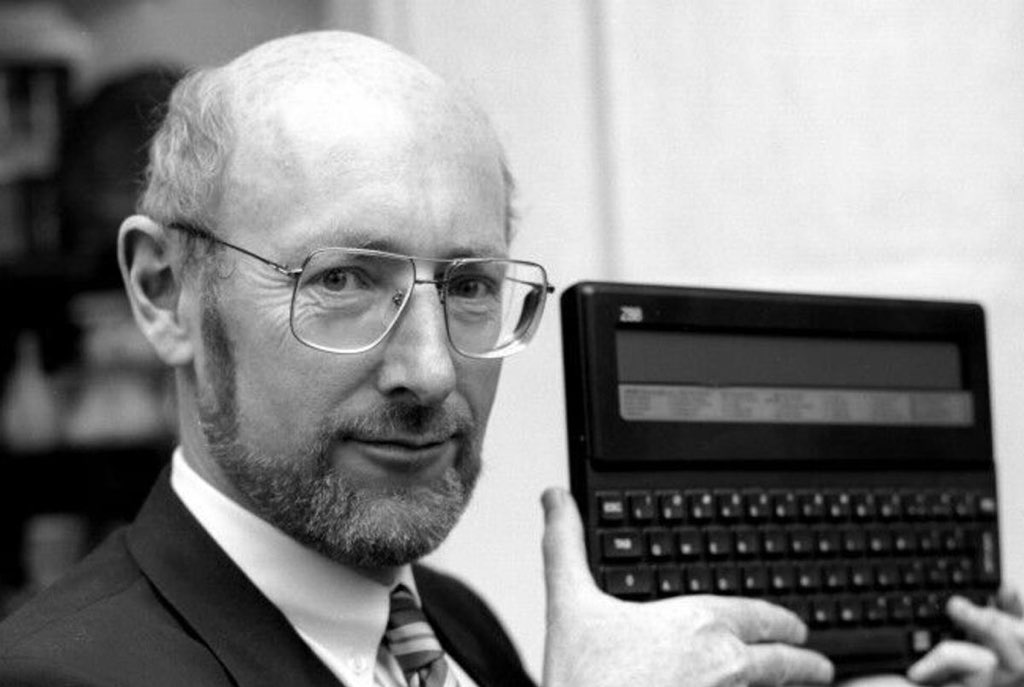 Sir Clive Sinclair, the pioneering British inventor best known for popularising the home computer, died on Thursday aged 81 after having cancer for over a decade.
We take a moment to celebrate his character and contributions to technology.
Influence and innovation
Born in Ealing in 1940, his father's position as a Mechanical Engineer sparked an interest in electronics and technology from an early age. Despite his parents wanting him to study at university, he was keen to begin a career in the real world, and secured his first job as a journalist at Practical Wireless magazine. He then went on to found Sinclair Radionics at the mere age of 21. Over the next few decades, he would go on to create an incredible range of products under the Sinclair name.
In an article from the British Computer Society, he is described as "One of the UK's most prolific innovators, but some might say (disproved by others like Dyson and ARM) that he embodied the cliché that Brits are great at ideas but not so good at turning them into sales. Nevertheless, Sir Clive had an influence on the industry disproportionate to the success of the Sinclair product portfolio." [1]
Some cite Sinclair's ideas and innovations as being ahead of their time. His daughter said "I think sometimes he was a bit too early [with his inventions]." [2]
The pocket calculator, ZX computers and the C5
From miniature radio kits and TVs to audio amplifiers and watches, there was always a new product to be developed. Unfortunately, although most of these products were ingenious in their concept, they did not work very well – possibly down to Sinclair's tendency to opt for the lowest cost of assembly.
What Sinclair made considerable waves with, however, was his ZX range of home computers. He used this as an opportunity to collaborate with designer Rick Dickinson and his brother, whom he greatly respected for his flair for design. Launching in the early 1980s, the ZX Spectrum was a hit with gamers and became Britain's best selling microcomputer. [3]
Prior to this, he also saw success in the 1970s with the Sinclair Executive, a slimline pocket calculator. He said: "So-called pocket calculators in those days, were closer to the size of a brick than a pocket instrument. My idea, with my colleagues, was that if I could take the chip and reduce its power consumption by switching it on and off, so it was only on for 10% of the time, literally 10%, I could cut the power consumption dramatically. So instead of having great hefty batteries, it had hearing aid cells, was only eight millimetres thick and would just slip into your front pocket." [4]
Sinclair had a lifelong passion for electric vehicles, and made this a focus of his invention in the mid-eighties. The Sinclair C5 car launched in 1985, yet didn't quite hit the mark with consumers due to its slow speed, limited range, and unfortunate inability to climb hills. But in true Sinclair style, he pushed on with unwavering optimism, and later focused on electric bikes.
Character and contributions to IT
Despite his innovations proving a rather mixed bag, Sinclair's drive to give consumers new and fun ways to utilise technology, and continue innovating with different projects paved the way for current and future technologies in development. He is known the world over. Tesla Co-Founder and CEO Elon Musk has acknowledged Sinclair's passing and the influence the ZX Spectrum had on him. [5]
Unsurprisingly, Sinclair offered several astute predictions of future technology and how certain inventions could play out. From electric vehicles to home computing and artificial intelligence, he quickly saw potential in these 'far out' concepts.
In 1983, he was knighted for his services to the industry. He was also a member of Mensa, and was chairman for an astounding 17 years.
Speaking of his approach to innovation and design, he said: "It's just a natural optimism and I always firmly believe that the future will be good." [6]
---