Biggest ever Wales Tech Week showcases the £8.5b Welsh technology industry
Posted on 23rd June 2021 by Jon Howell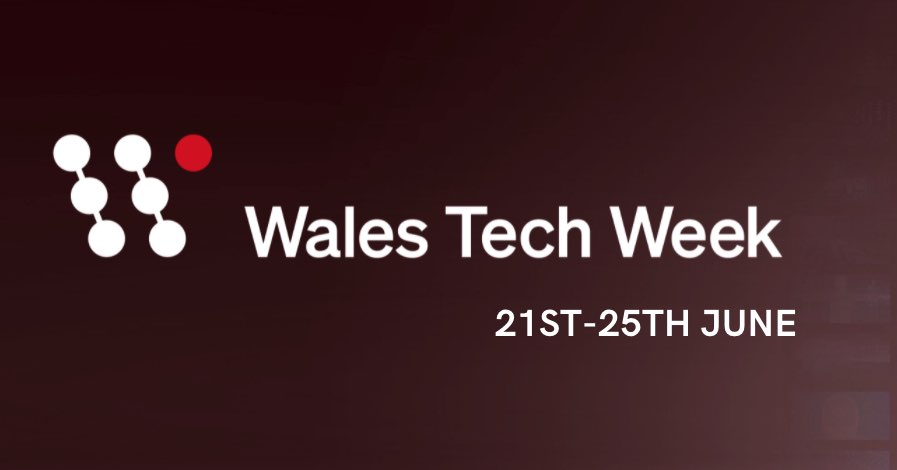 Wales takes a step forward in positioning itself on the world stage by launching the largest ever Wales Tech Week to showcase the £8.5 billion Welsh technology industry.
Running all week from the 21-25 June 2021, the event is a week-long, free-to-attend tech virtual festival featuring more than 100 international speakers across seven stages, as part of an initiative to help promote and develop Wales' growing technology industry. Throughout the week, attendees will be able to stream talks on a variety of topics and technologies from world-class speakers from some of the world's most innovative tech companies and brands.
For example, some of the confirmed keynote speakers include: Steve Hasker, President and CEO of Thomson Reuters, Ciaran Martin CB, Founder and former Director of GCHQ's National Cyber Security Centreand NATO advisor, Warren East, CBE, CEO of Rolls Royce, Sally Meecham CEO of the Centre for Digital Public Services in Wales, and Avril Lewis MBE managing director of Technology Connected.
The free-to-attend festival will also act as a hub for connections, resources, and global conversations across a variety of topics, including panel sessions with international tech and business leaders, career and skills sessions, diversity and inclusivity events, sustainability and environment workshops, business and investment advice and opportunities, virtual exhibition halls, and much more.
The event has specific stages set up to handle with particular topics. For example, the Green Stage covers sustainability and how technology can improve our planet, featuring subjects such as Net Zero Industry, Renewables, Driving the Electric Revolution, and the Circular Economy. The CS Connected Cluster Stage will showcase Wales' international strength in clusters, Compound Semiconductors, Cyber, Creative, Photonics, and Blockchain. Whilst the Main Stage covers Health, Manufacturing, Agritech, Fintech, and Public services.
"Wales is a small country, but we have a diverse range of truly innovative organisations and talented people," said Mark Drakeford MS, First Minister of Wales. "The influence of Welsh tech is being felt throughout the world, we're proud to support our technology industry but the real key to its success is helping to foster a spirit of collaboration across sectors and countries."
He also explained how Wales Tech Week would provide an opportunity to showcase the country's technology industry on a global stage and support the idea of success and prosperity through collaboration. He extolled the virtues of continuing to work together to build an inclusive future to benefit everyone.
Wales Tech Week 2021 is on now, as a virtual event 21–25 June. Registrations for free digital passes at the Wales Tech Week website.