British insurance tech startup FloodFlash raises $15m in Series A round
Posted on 17th February 2022 by TechBritannia Staff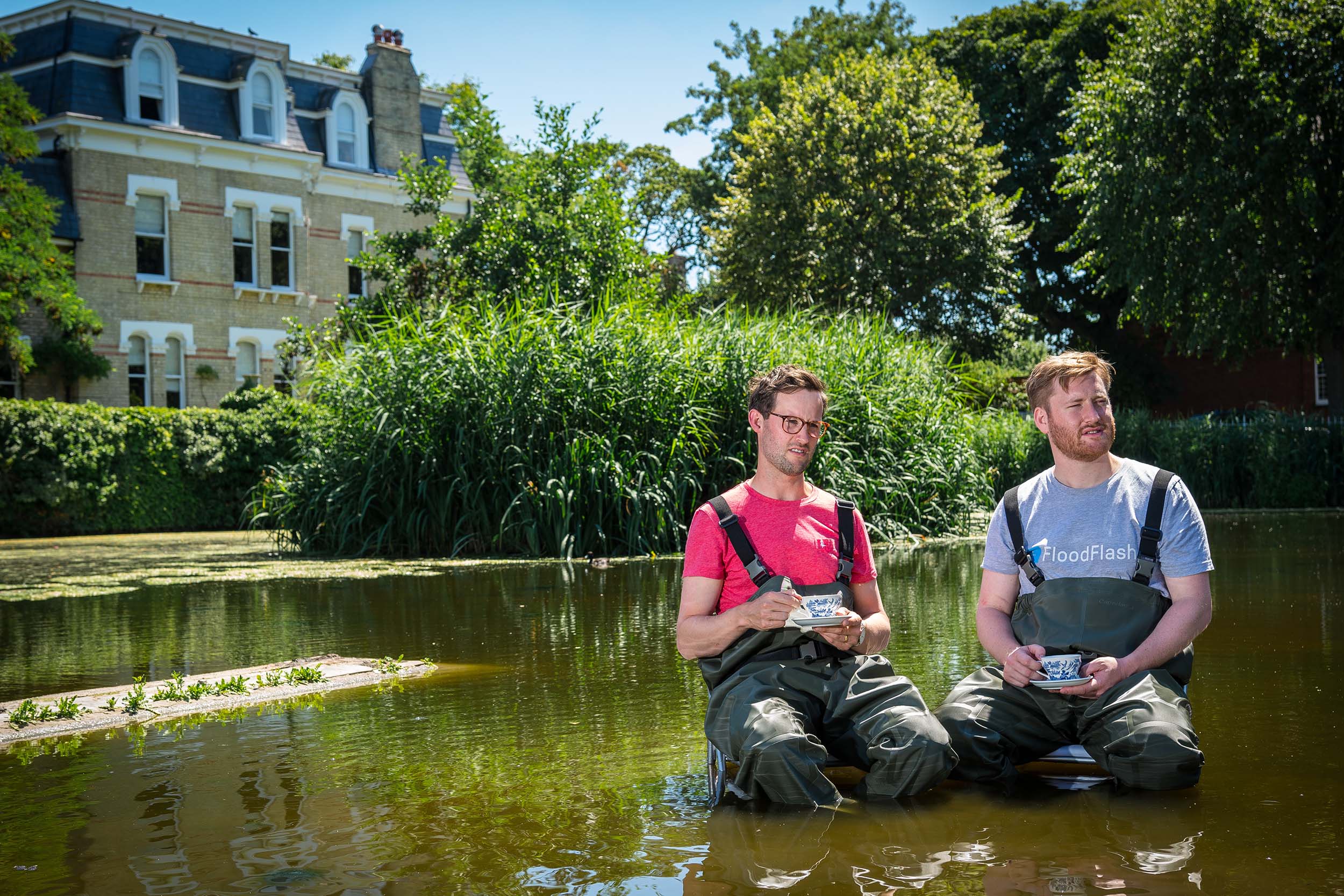 As a nation that sees its fair share of wet weather – and with Storms Dudley and Eunice currently threatening the UK – we rely on insurance policies being transparent and paying out on time.
British parametric insurance tech startup FloodFlash is quickly making a name for itself in the global insurance landscape – paying catastrophic flood claims within 48 hours, and recently securing a Series A raise of $15m to expand its reach even further.
The round was led by Chicago-based Buoyant Ventures with San Francisco-based fund Munich Re Ventures also featuring as an investor.
The investment comes three months after FloodFlash announced a new partnership with Munich Re (one of the world's leading providers of reinsurance, primary insurance and insurance-related risk solutions), and is also hot on the heels of winning the 2021 AI and Male CxO Tech Trailblazer titles back in December 2021.
Aside from its US-based investors, the company caught the eye of Berlin and Tokyo-based VCs for this latest funding round – strongly indicating the startup's growing presence in the global insurance market. This new investment will be used to fuel FloodFlash's international expansion and begin closing the $58bn flood protection gap, with the US, Germany, Australia, and Japan key target markets.
The US is the biggest opportunity for this London-based startup, who has already made an impact on the UK flood underinsurance problem. According to NOAA, inland flooding alone caused more than $151bn in damages across the US in the last 40 years. Despite the prevalence of flood risk in America, only 5% to 15% of homeowners, and fewer than 5% of small to mid-size businesses, carry flood insurance[1].
So, what do we know of the startup's track record so far? Since launching in 2019, FloodFlash has combatted extreme weather losses. Its unique coverage combines computer models, cloud software and connected technology to provide flood cover to those the insurance industry has left behind.
FloodFlash has built a simple coverage structure, where customers choose a depth and payout amount for their policy. When flooding reaches the depth selected, the insurance pays out, typically within 48 hours. During Storm Christoph in January 2021, FloodFlash paid a client in full 9 hours and 44 minutes, setting a record for catastrophic flood claim payment.
"This investment is an endorsement of our parametric cover and how we're using it to solve real-world issues. The group of investors for the round couldn't be better tailored to supporting our efforts in solving the issues around underinsurance in the face of climate change."

FloodFlash CEO Adam Rimmer
It's great to see fellow Tech Britons FloodFlash grow and expand into new geographies, and we look forward to seeing further success from Adam and his team in 2022!