Tech4Good Awards opens for accessibility excellence entries
Posted on 3rd March 2015 by TBrit Staff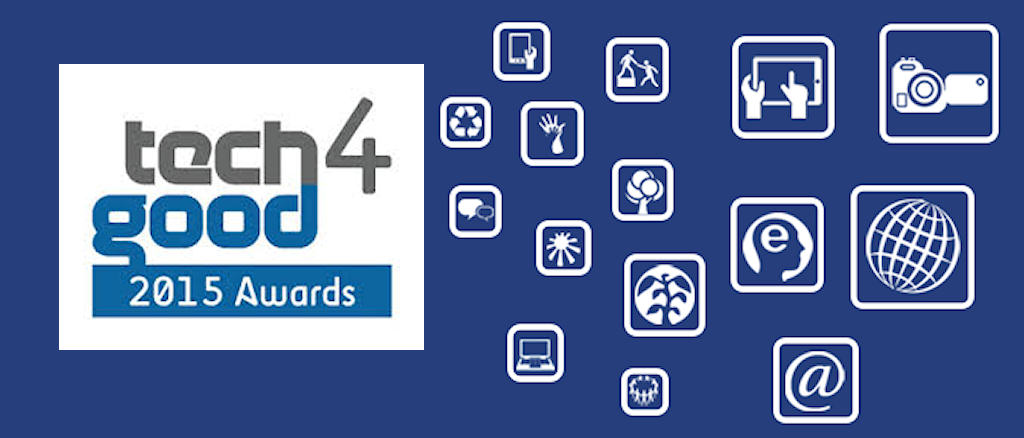 Nominations are being sought for the annual Tech4Good Awards (T4G) which celebrates the ways in which digital technology is being used to improve lives and benefit society. Entry is free and open to any business, charity, individual, or public body with a base in the UK.
This will be the fifth year the awards have been held and entries from companies will be judged over the next few months. Winners will be announced in July at a ceremony hosted by Mariella Frostrup in London. Entries can be submitted between 4 March until 8 May and nominees can be proposed in any of seven categories: Accessibility Award, Community Impact, Digital Health, Young People's Award, Digital Skills, IT Volunteer of the Year and the BT Ingenious Award.
There will also be two closed T4G awards: the best entry of the year chosen from the category winners, and a recognition presentation for any company or individual worldwide who the judges feel deserves special mention.
Special awards
Last year's Judges Special Award recognised the contribution made by Wikipedia, the not-for-profit, community-compiled encyclopaedia founded in the US by Jimmy Wales.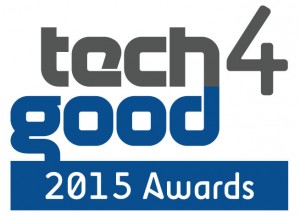 Wikipedia, founded in 2001, has become the fifth most popular site on the internet and is available in 287 languages, including Latin. and Esperanto. The most popular language is English with almost five million articles, followed by two million articles in Swedish.
The Judges Special Award was presented to Wales in recognition of the incredible contribution Wikipedia has made to facilitate knowledge and information sharing around the globe. Past winners of the award include British businesswoman and philanthropist Dame Stephanie "Steve" Shirley and theoretical physicist and cosmologist Professor Stephen Hawking. World Wide Web inventor Sir Tim Berners-Lee has yet to be recognised.
In 2014, there was a "Winner of Winners" award for the best contribution in any category. This was presented to SpecialEffect which also won the Accessibility Award. SpecialEffect's mission is to enable anyone, whatever their physical disability, to enjoy video games and leisure technology as a way of kick-starting rehabilitation, self-esteem, and, more importantly, inclusion.
As in previous years, the Tech4Good Awards 2015 has been organised by e-accessibility charity AbilityNet, sponsored by BT. Judges include business people, charities, academics and journalists and others with specialist knowledge of how tech is used for social good.
AbilityNet CEO Nigel Lewis said, "This is the fifth year of these unique awards, which recognise people from all walks of life who are using the amazing power of technology to help other people. I am always staggered by the commitment, innovation and ingenuity shown by the people who enter the Awards and it is fantastic to be helping to shine a light on their incredible achievements."