TechBritannia calls for broader Silicon Isles focus
Posted on 25th June 2015 by Eric Doyle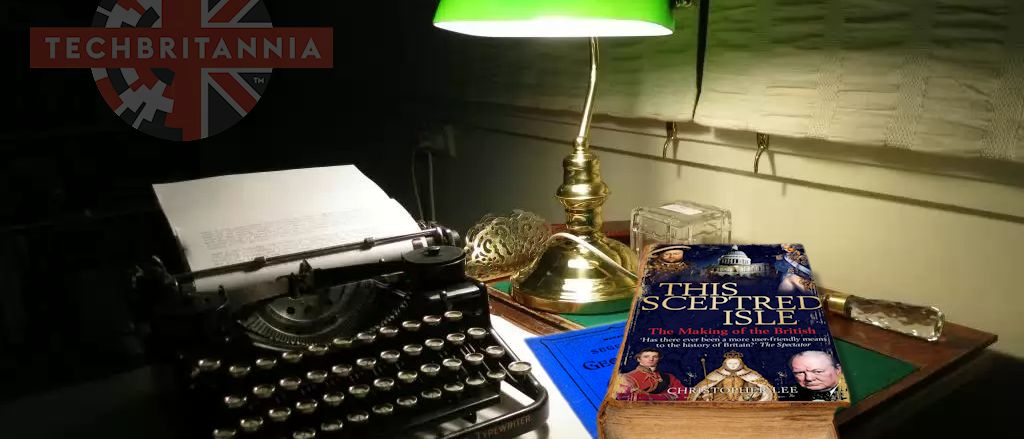 Hello world…
For the past 30 years, the majority of would-be programmers' first lesson taught them to write "Hello World" on the computer display. What better way to greet our readers and welcome them to the start of TechBritannia's campaign to promote the UK, Channel Islands and the Isle of Man as the Silicon Isles.
Although the government has done a great job in setting up London as a premier world hub for digital innovation, it has been to the detriment of many of the other centres of excellence that have sprung up in the rest of the British Isles. Although this is now being corrected to some extent, growth is slow and the creation of the Northern Powerhouse, which groups Leeds, Manchester, Newcastle and Sheffield as the second English hub, ignores the contribution being made by Scotland, Wales, Northern Ireland, the Channel Islands, and the Isle of Man. In fact, it also excludes major centres of development, such as Cambridge and Bristol, Bournemouth and Brighton. In fact, the majority of the country's sparking hotbed of innovative developments.
Enterprising islands
In many ways we couldn't have chosen a better time to launch because last week not only saw London Technology Week, the annual celebration of London's continuing rise in digital importance, showing another significant rise in attendee numbers, but also showed a growing awareness of the contribution being made by individuals and groups in the hubs, offices, garages and spare bedrooms of the country.
In his keynote at the London Technology Week, anglophile Jimmy Wales (pictured), founder of Wikipedia, praised London's cultural assets as a contributory factor in making London a better place to start up a company than Silicon Valley. "I can tell you, things aren't that great in Silicon Valley. London has all these incredible advantages of a tech scene, but is also a place where people want to live. Nobody wants to live in Silicon Valley, it's dreadful out there," he said.
His praise did have a sting in its tail because he pointed out that what Silicon Valley has but London lacks is an interlinked community. He painted a picture of London as a great place to start up, but not such a good place to fail. In California's Bay Area, a failed entrepreneur can usually find employment with the likes of Apple, Google or Facebook and take refuge in a full-time job while they lick their wounds and dream up some new venture. The UK lacks technology giants that can offer a safety net that allows individuals the freedom to chance their arms and follow their dreams without fear of failure clouding their chances of using what they have learned in future ventures.
What Wales didn't see was the shining example of development areas around the country where this entrepreneurial symbiotic relationship already exists. Newcastle has Sage, Bristol, has HP, and Cambridge has ARM and a plethora of UK research and development satellites created by some of the largest international technology giants. These centres also have superb universities that can feed fresh ideas into the mix.
Money spinning
In similar vein, another omission was any mention of the paucity of wealthy venture capitalists and angels that can support fledgling companies beyond their early stages. This should surely be the next phase of development for government attention. We hear a lot about the importance of the financial sector to our economy but it seems to have little effect on building the companies of the future outside their own self-interests.  Though some US financiers have opened up operations in London, the established and ongoing practice of luring companies to the US was highlighted at a recent meeting in London organised by legal firm Fried Frank and UKTI.
At the event, An Evening with UKTI USA and Friends, vice president at Notion Capital Wayne Gibbins pointed out that US investors prefer their portfolio startups to have offices within 90 minutes travelling time from them. This allows their firefighting teams to be on the spot quickly if a crisis occurs. If the UK follows the US insistence on the "90 minute rule", it means there will be a strong bias towards South East England. This implies that the larger cities in the rest of the British Isles must try to create their own incubatory environment.
Gibbins also said that any British start-up making the move to California really needs to have really tightened up their act because of the competition they will face on the West Coast. Which is precisely why the London event contained pitches from Boston, New York and Texas, in addition to California, to show that there are alternatives.
We often talk in terms of Silicon Roundabouts, Silicon Fens, Silicon Glens – in fact, everything Silicon. Maybe it's time we stop trying to emulate Silicon Valley and built our own entrepreneurial environment built on the strengths of the British character. If we must have a Silicon something, it should be the Silicon Isles where the government helps to create and encourage an investment infrastructure, to instigate a legal environment where companies can be allowed to fail without serious penalties, and to engender a spirit of "belonging" that would encourage British companies to stay in Britain.
Obviously, London and the US cannot be ignored but if the Digital Revolution is to benefit everyone it must be open to everyone, wherever they live. Under the present regime, the country is just one big hatchery of startups but, once they grow to a size where their tax and employment capacities become significant, the chances are they will have moved to America. This means the wrong country gains the financial benefits from the investment and encouragement afforded by the UK startup scene and the taxpayers.
Our brief as TechBritannia is to play a role in helping to create the sense of belonging and fellowship that will bind the tech hubs together, to highlight the many great things that are happening in the British Isles today, and to provide a platform for news, opinion and encouragement that encompasses the whole of the Digital Revolution across the nation.
So once again, welcome to TechBritannia. Let us hear your ideas, email us your local newsletters, submit suggestions for articles we might like to publish (or write them yourselves and submit them to us for consideration), and let us know of any useful events that you're planning. You can contact us at hello@techbritannia.co.uk but, most of all, visit these pages regularly to keep in touch with all that is great in infotech, biotech, and cleantech research and business in Britain.