UK's flexible low-cost solar film to help reach net zero
Posted on 4th August 2021 by Jon Howell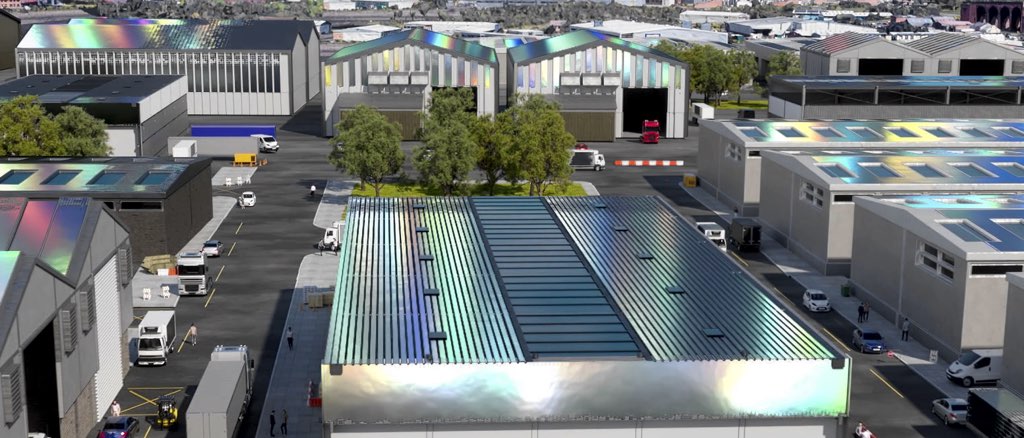 Sunderland-based Power Roll is taking its next step in helping the world reach a carbon neutral state, having announced that it will create a 'first of its kind' solar film manufacturing facility at Jade Business Park, County Durham as part of its expansion plans. The manufacturing and head office will move from Washington to the new site.
The company is the developer of a what it describes as "a game-changing, ultra-low-cost and lightweight flexible film for energy generation and storage". The benefits of their technology promise to be 25 times lighter than silicon PV and have a carbon footprint that is 20 times lower. Part of how this is achieved is by simplifying manufacturing by using high-speed roll-to-roll production processes, which eliminate many of the costly process steps typical of other solar photovoltaic technologies.
Power Roll says its solution is up to 20 times cheaper to make than existing flexible PV products, partly down to its patented microgroove design. The film is designed to be suitable for non-load-bearing rooftops, building integration, transport, portable applications, off-grid projects and IoT sensors.
According to the International Energy Agency, to achieve net zero by 2050, globally, we need to deploy four times as much solar as we have today; the deadline to install this additional capacity is 2030. Power Roll's solar film is promising to be part of the solution, helping to enable businesses and governments to meet this target.
However, the company is not just setting its sights on Great Britain. An agreement has already been signed with Thermax Group, an energy and environment solutions provider, to develop the market for solar film in India. Together, the two companies will assess the market potential for scale manufacturing and deployment of solar film in India, identifying possible applications of Power Roll for the region.
Speaking of the move to the new premises, Neil Spann, Chief Executive of Power Roll, said, "The new solar film pilot manufacturing plant is a significant milestone for us as we transition to the next phase of our journey to scale our business. Establishing a cleantech business on the site of a former colliery symbolises the green energy transition that Power Roll is set to play a major part in."