Cambridge Uni races to develop solar vehicle technology
Posted on 14th July 2015 by TBrit Staff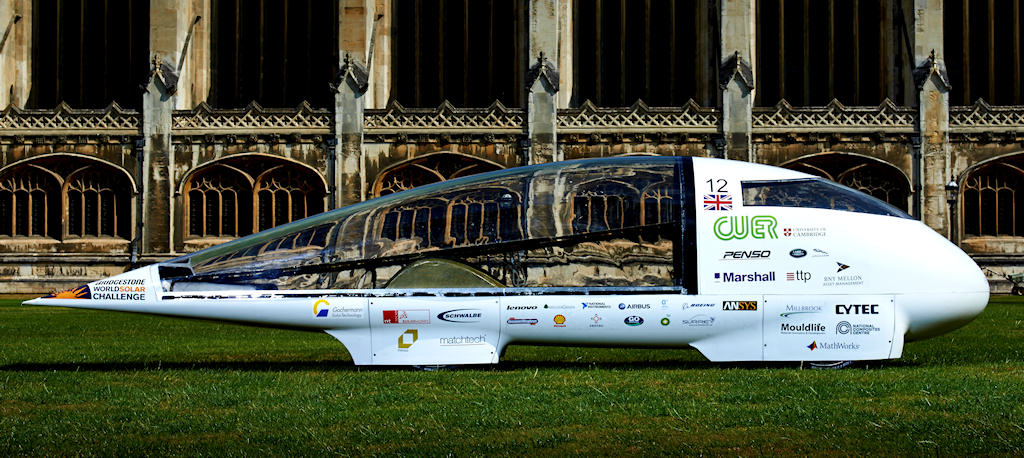 A team of undergraduate engineers at Cambridge University have geared up to enter the Bridgestone World Solar Challenge in October. This is a biennial event for electric vehicles which covers the 3,000 km (1,900 miles) between Darwin and Adelaide.
The team has been working on their car for two years, since the last one crashed during pre-race testing at Darwin, and the team is hoping to complete this year's race with flying colours.
Electric teams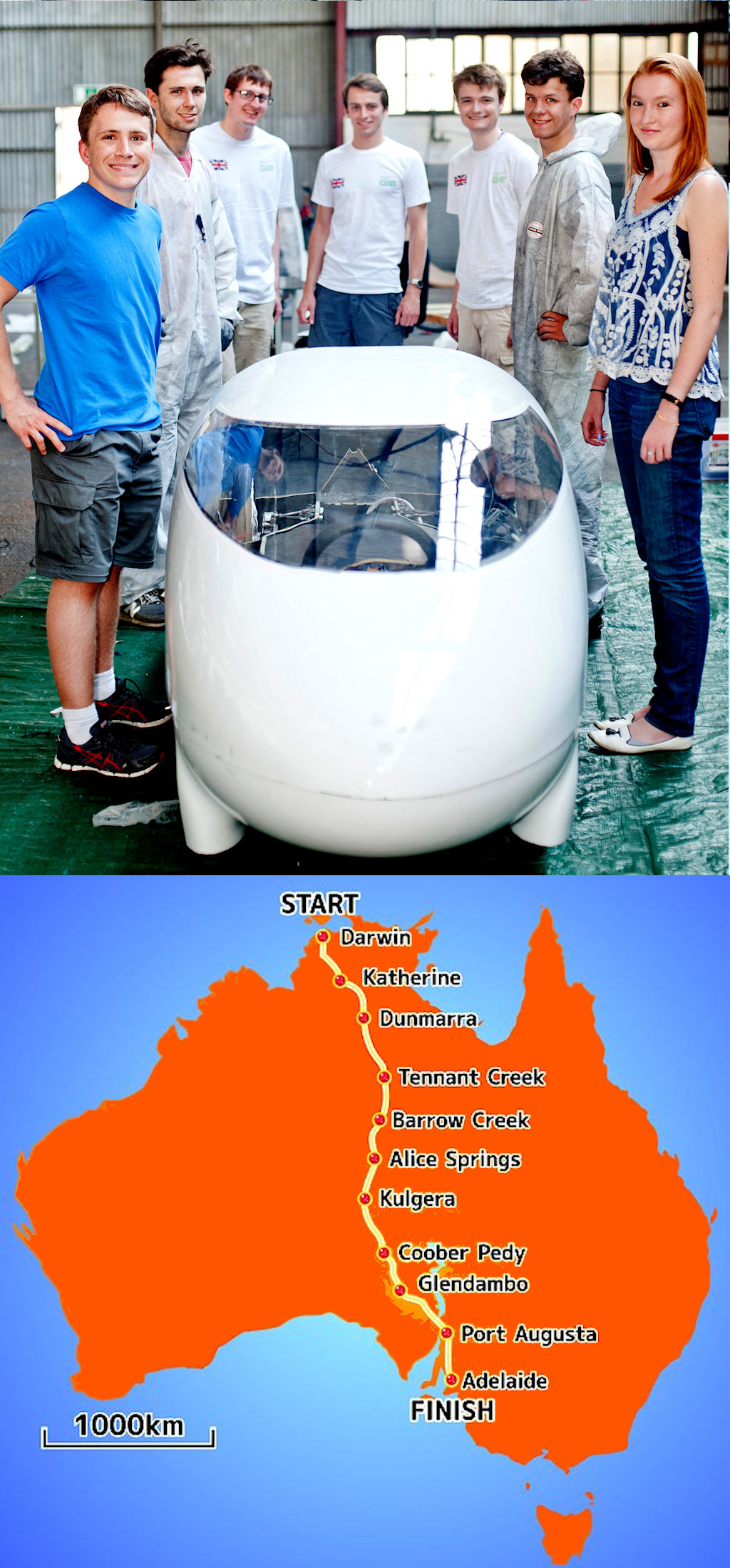 The car was unveiled at the University's athletics ground yesterday, on a wet and rainy day unlike the conditions they will meet in Australia, which normally averages temperatures around 31°C. This obviously poses problems when it comes to testing the vehicle in the UK where 31°C would be considered exceptional. The Cambridge University Eco Racing (Cuer) team have a useful partner in Jaguar Land Rover which has allowed testing to be done in its environmental chamber to replicate these high temperatures.
Alan Jamieson, a student studying for his PhD in fluid mechanics, said, "I sat in the car to see how hot it would get and see how much the driver could handle. I was blown away that they were this massive company, but they gave us their time and facilities to help."
The team has gained the backing of the Bank of New York Mellon (BNY Mellon), just one of many companies that have chosen to sponsor the team. Scott Stevens, head of marketing for EMEA at BNY Mellon, commented, "by designing a car to run on solar power alone, Cuer is driving the step changes in vehicle efficiency and new technologies for a low carbon future. Their passion for innovation in clean technology is truly awe-inspiring. We've seen the early designs and believe the Cuer team has an incredible opportunity to do extremely well in this year's race."
The car has been named evolution and this is clearly because it bears an overall similarity to Resolution, the doomed car from 2013. There have been numerous improvements and evolution now weighs 180kg, 60 kg heavier than its predecessor, but is capable of speeds up to 110km/h (68mph) compared with 80km/h (50mph). The sole energy source is a solar panel measuring 2.36 square metres (2.8 square yards).
Amy Livingstone, the team's technical manager, said she was excited to be going to Australia as one of the drivers for the race. "I've been driving the car for three months," she said. "Compared to a normal vehicle. It has quite a large turning circle, so you have to think ahead.
There is a lot more confidence within the Cuer team this time round because they spent the past year testing the car to make sure the braking and steering systems are better than before.
The Cuer team will compete in a field of 50 electric vehicles on 18-25 October to win the Bridgestone World Solar Challenge.