UK takes flight with world's first drone airport
Posted on 28th January 2021 by Jon Howell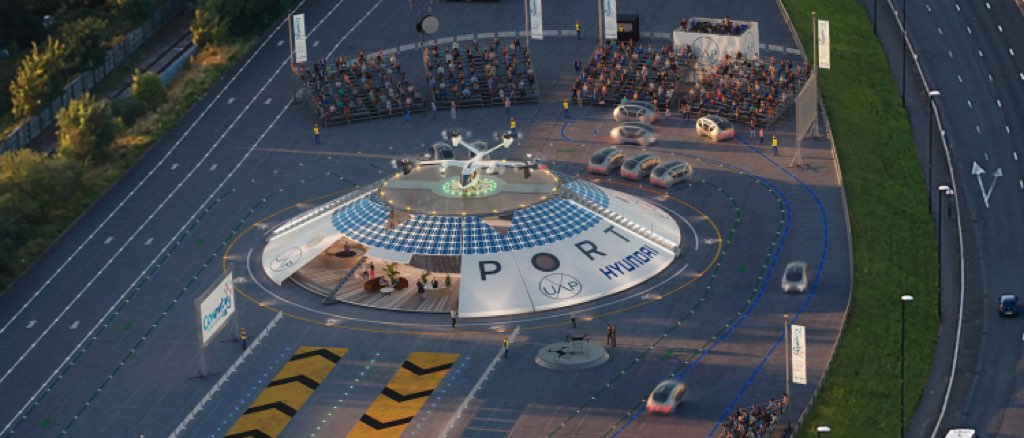 The UK is taking a world's first step to a greener future by launching a mobile airport for flying cars and autonomous delivery drones in Coventry later this year.
Dubbed Air-One, the new airport will be located next to the city's Ricoh Arena and has been designed to transform urban transport; allowing air taxis and electric drones to land and recharge, helping to reduce congestion, cut air pollution, and contribute to a zero-carbon future. Its first goal will be to help the public understand the new technology, with Malloy Aeronautics, a UK-based drone developer, demonstrating the use of large cargo drones at the site.
The zero-emission airport was designed by Urban-Air Port and can be installed in a matter of days. Air-One will be around 60 per cent smaller than a heliport and is just the first of more than 200 zero-emission sites which Urban-Air Port plans to install worldwide over the next five years to prepare for the anticipated global demand.
Backing for the project has come from Coventry City Council and the Hyundai Motor Group, which plans to have commercialised its own flying vehicles by 2028. Pamela Cohn, chief operating officer for the Urban Air Mobility Division of Hyundai Motor Group, explains, "As we advance our eVTOL (electric vertical takeoff and landing) aircraft programme, development of supporting infrastructure is imperative. Air-One is a unique project that is set to help lead the way in developing a robust, accessible and intermodal infrastructure network for future mobility."
The UK Government is also supporting the project and it follows the White Paper, 'The commercialisation of the UK air drone industry', which it released last July. The report set out the government's plans to accelerate the growth of the drone industry, in particular to drive the UK into a position of world-leadership in drone technology.
The paper was developed by the Drone Delivery Group, an independent collaborative grouping of over 300 companies and organisations involved in all aspects of the drone industry. Key points that were covered included public safety, business benefits, and quality of life, suggesting that safe test and development sites would be required. Robert Garbett, the Chairman of the Drone Delivery Group, extolls the virtues of the project, "This acceleration of the drone industry will provide economic growth, jobs and career opportunities now, and for generations to come."
The new airport will be a step towards that future and Gary Cutts, UK Research and Innovation Future Flight Challenge Director, says, "Urban-Air Port has the potential to revolutionise cities across the world, making them more connected, cleaner and accelerating our green economic recovery. This project epitomises innovation at its finest and will help to position the UK at the vanguard of electric urban air mobility."
Image copyright: Urban-Air Port